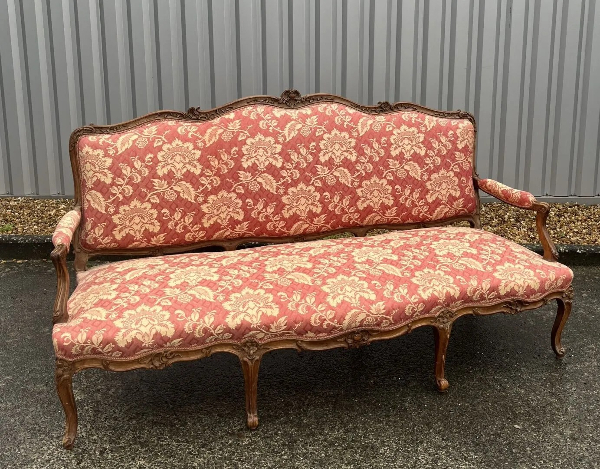 Philocale auction house, in Orleans, in collaboration with our experts specialized in free valuation and free appraisal will auction a Louis XV French sofa in the style of Tilliard, on Saturday 28th January in Orleans.
Canapé de forme mouvementé en bois naturel mouluré sculpté de miroirs au cœur stylisé, concrétions marines, feuilles d'acanthe, enroulements, branchages feuillagés, fleurs et festons. Il repose sur huit pieds cambrés nervurés.
Époque Louis XV.
Garniture et couverture récentes
H. 107,5 L. 200 P. 85 cm
Provenance : Château de Millemont
Un pied arrière fracturé accidenté, traces d'insectes xylophages et de mangeures, restaurations
Note : Au regard de la qualité et de la nervosité de sa sculpture, notre canapé peut être rapproché des productions de Claude I Séné, Jean-Baptiste Tilliard et Guillaume Avisse chez lesquels on retrouve ce motif de cœur stylisé présent au centre des traverses de notre siège.
Estimate: 1000/1500 euros

Send this article to a friend