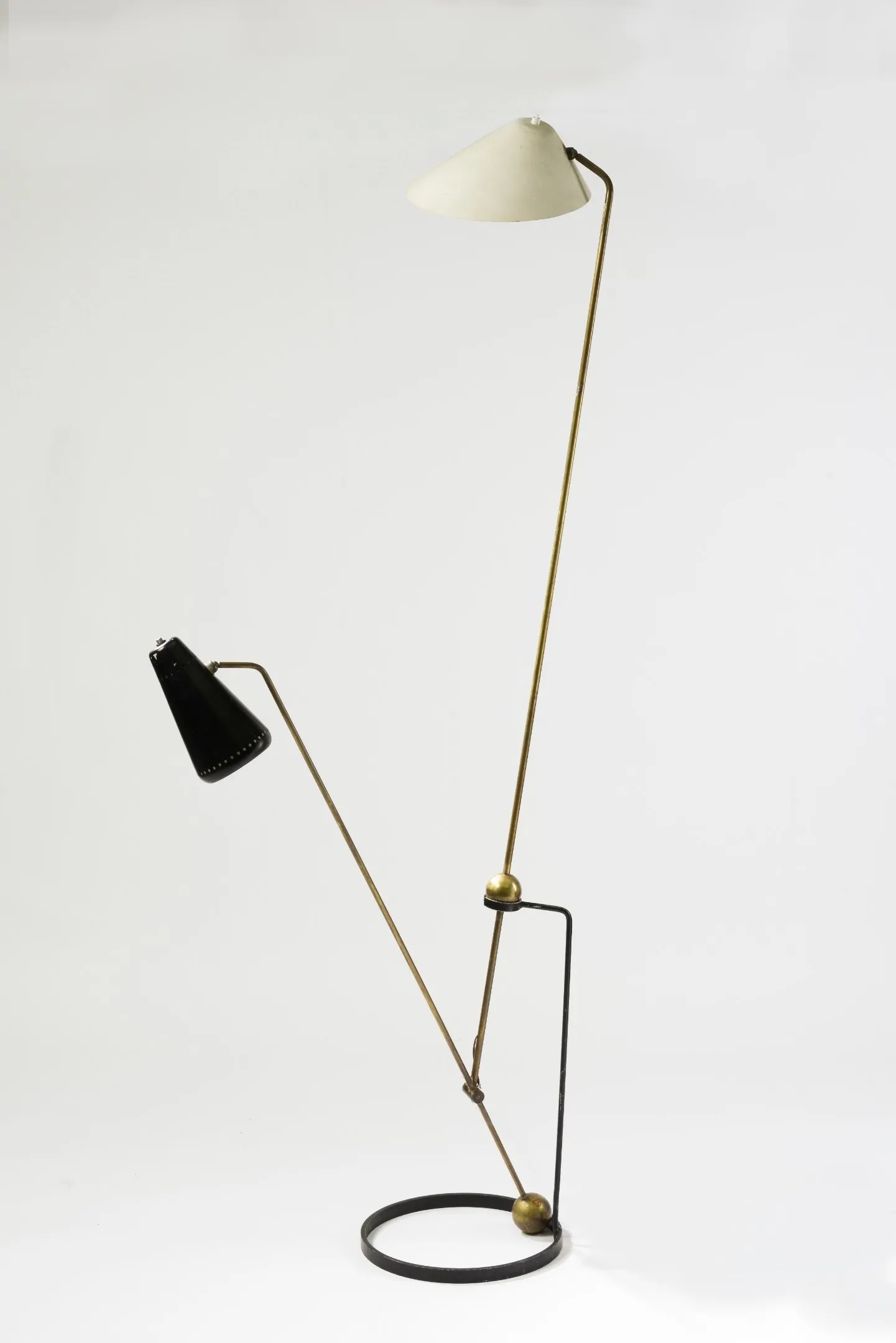 Le Floc'h auction house, in Saint-Cloud, in collaboration with our experts specialized in free valuation and free appraisal will auction a lPierre Guariche G23 light, Sunday 19th November in Saint-Cloud.
Pierre GUARICHE (1926-1995).
Lampadaire modèle G23 à double balanciers composé de deux bras de lumière en laiton, abats-jour en tôle microperforée laquée blanc et noir (un abat-jour repeint, un interrupteur manquant, écaillures).
Edition Disderot, modèle créée en 1951.
Haut. : 162 cm
Note :
Edition Disderot, modèle créé en 1951.
Pièce emblématique de la carrière du designer qui combine à la fois la fonctionnalité de l'objet domestique avec des lignes épurées et élégantes. Ce modèle G23 est aussi une prouesse technique dans l'équilibrage des bras réalisé avec des matériaux spécifiques et un jeu de lest.
Bibilographie :
- JACOB Delphine, BLAISSE Lionel, JEAUNEAU Aurélien, Pierre Guariche, Editions Norma, 2020.
Estimate: 15,000/20,000 euros

Send this article to a friend