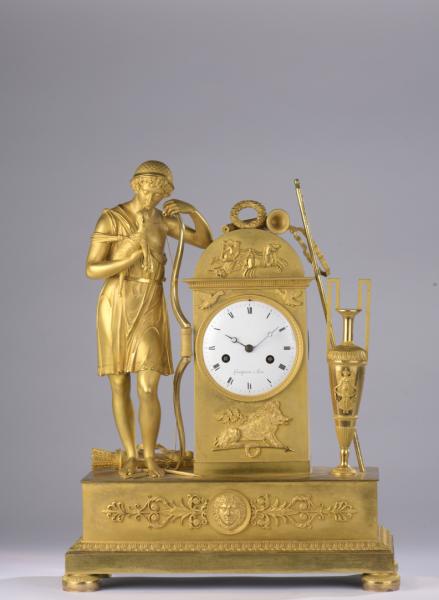 Philocale auction house, in Orleans, in collaboration with our experts specialized in free valuation and free appraisal sold at auction a French Empire period ormolu clock. Sunday 14th February in Orleans.
Jeune chasseur à l'antique tenant un jeune faon.
Pendule à figure en bronze ciselé et doré. Cadran émaillé blanc à chiffres romains en noir signé "Grandperrin à Paris" inscrit dans une borne surmontée d'une trompe de chasse et d'une couronne de laurier, ornée en bas-relief d'un sanglier et d'un char d'Apollon.
Époque Empire
45 x 35 x 14 cm
Avec balancier et clé.
Estimate: 1,200/1,800 euros
Sold for 1,550 euros

Send this article to a friend