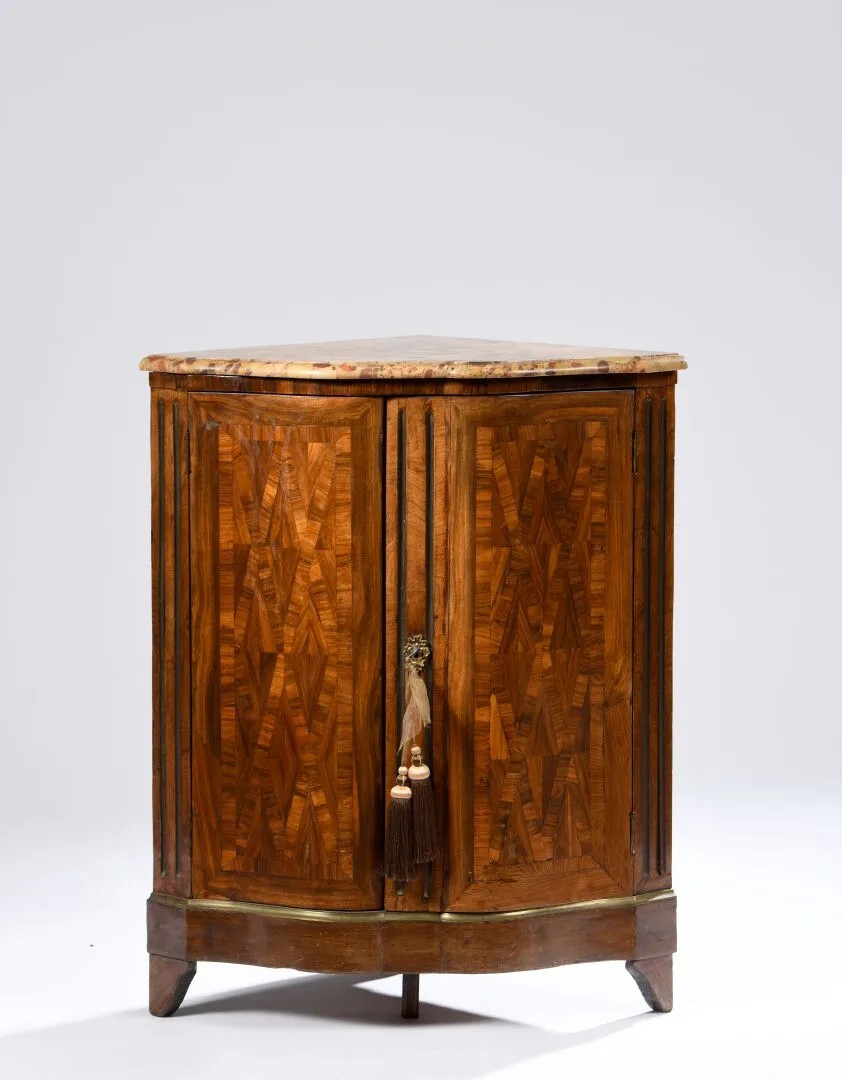 Philocale auction house, in Orleans, in collaboration with our experts specialized in free valuation and free appraisal will auction a French 18th century Dubut stamped corner cabinet, Saturday 23rd September in Saint-Jean-de-la-Ruelle.
Bas d'armoire d'encoignure à façade en arbalète ouvrant par deux vantaux, décor marqueté de treille de bois de violette dans des encadrements. Montants et faux dormant à cannelures foncées de laiton. Entrée de serrure en bronze ciselé et doré.
Estampillée Jean-François DUBUT maître à une date inconnue, mort en 1778.
Époque Louis XV
Plateau en marbre brèche d'Alep
H. 87,5 L. 50 P. 50 cm
Accidents et restaurations
Estimate: 400/600 euros

Send this article to a friend