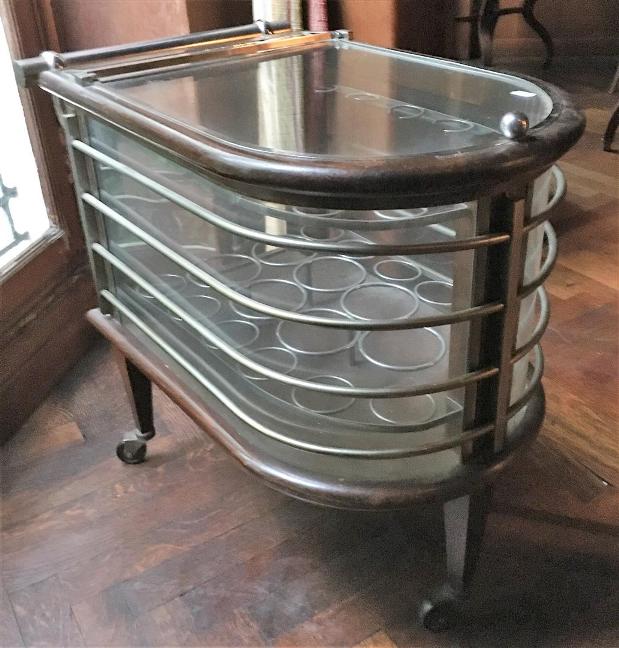 Matthieu Semont auctioneer, in Orleans, in collaboration with our experts specialized in free valuation and free appraisal will auction a French XXth century design dumb waiter attributed to Louis Sognot, Saturday 16th November in Marseille, auction of the whole content of a property in situ.
Louis SOGNOT (1892-1970) attribué à.
Bar mobile en bois verni, laiton et métal chromé, à trois pieds en gaine à roulettes.
H. 66,5 L. 71 L. 44,5 cm Un miroir supérieur accidenté
Table d'appoint tubulaire métallique à un plateau en verre
H. 62 L. 75 P. 39 cm

Send this article to a friend