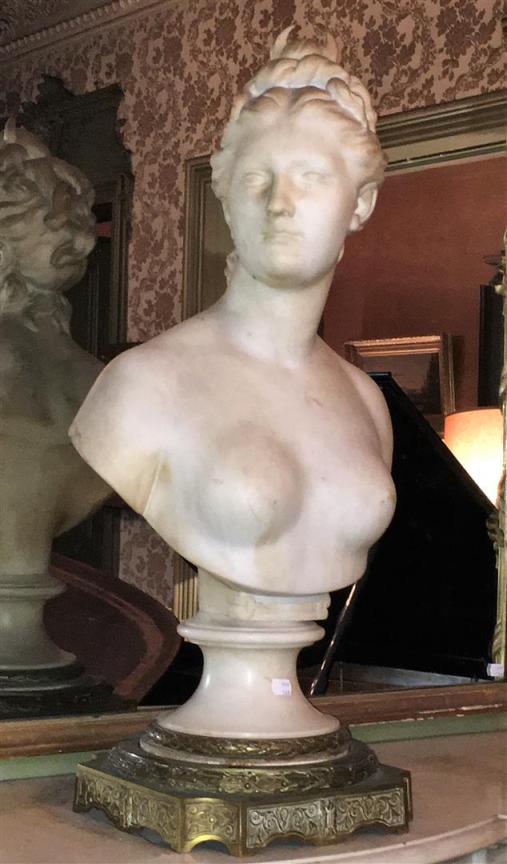 Matthieu Semont auctioneer, in Orleans, in collaboration with our experts specialized in free valuation and free appraisal will auction a French Louis XVI style Diana bust in white marble after Houdon on an ormolu base, Saturday 16th November in Marseille, auction of the whole content of a property in situ.
D'après Jean-Antoine HOUDON.
Diane.
Buste en marbre banc sur piédouche, socle en bronze à décor de tore de laurier.
Signé au revers.
Style XVIIIe siècle
H. 81 L. 40 P. 32 cm
Pointes du croissant de lune émoussées, socle déboîté

Send this article to a friend