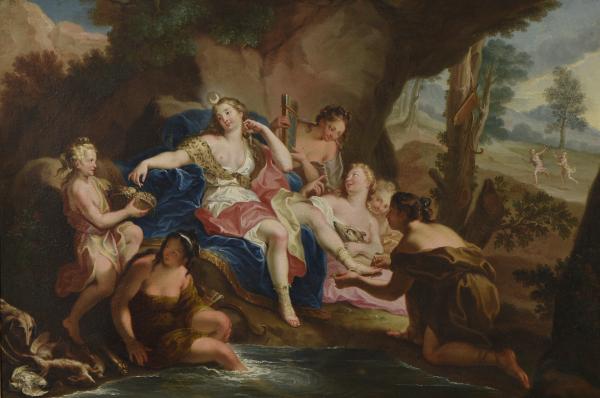 Philocale auctioneer in collaboration with our experts specialized in free valuation and free appraisal Authenticite auctioned a French oil on canvas representing Diana.
École française du XVIIIe siècle
Diane au bain.
Huile sur toile.
58 x 85,5 cm, cadre en bois doré (manques).

An 18th century French school, Diana's Baths, oil on canvas.

Reprise de la gravure de Duchange d'après le tableau d'Antoine Coypel (1661-1722) conservé au musée d'Epinal.
Estimate: 1,800/2,500 euros
Sold for 2,600 euros

Send this article to a friend