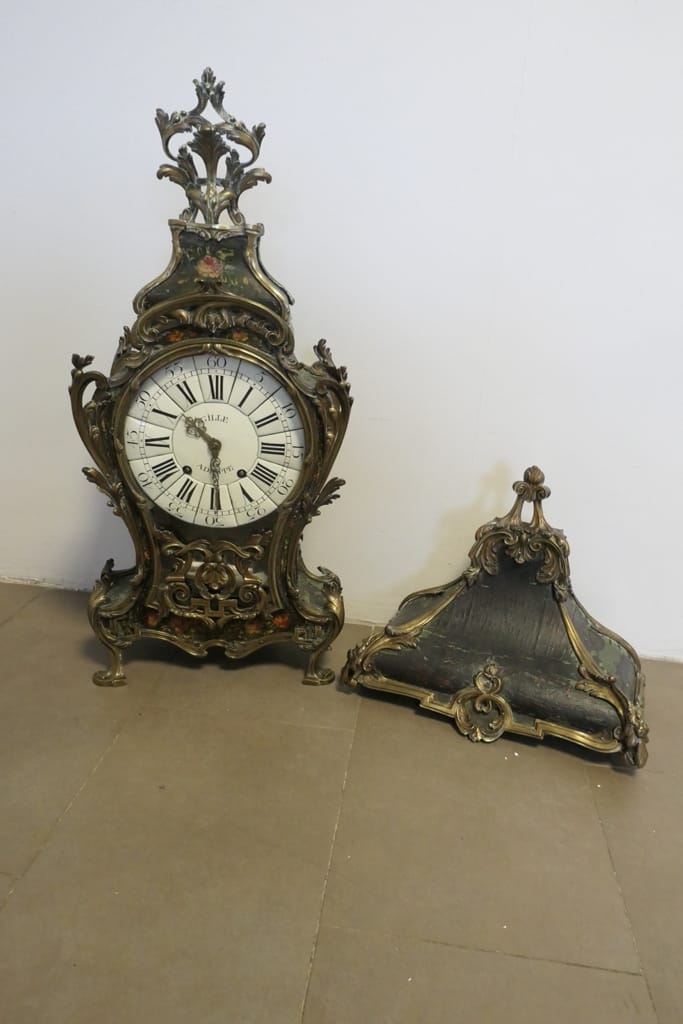 Sophie Himbaut auction house, in Aix-en-Provence, in collaboration with our experts specialized in free valuation and free appraisal will auction a French Louis XV bracking clock, Friday 3st March in Aix en Provence.
Cartel et sa console de forme violonée en bois à décor de vernis européen de fleurs polychromes sur fond vert, le cadran circulaire à douze plaques d'émail blanc à chiffres romains et arabes en noir signé Gille A Dieppe. Riche ornementation de bronzes ciselés et vernis à décor de feuilles d'acanthe, enroulements et grecques.
Epoque Louis XV
Mouvement modifié portant l'inscription "Dumonchet Ismael A St Nicolas 15 7 1887", roue de compte à refixer.
115 x 36 x 15 cm
(Usures et manques au décor )
Avec une clé et un balancier.
Estimation: 800/1,200 euros

Send this article to a friend