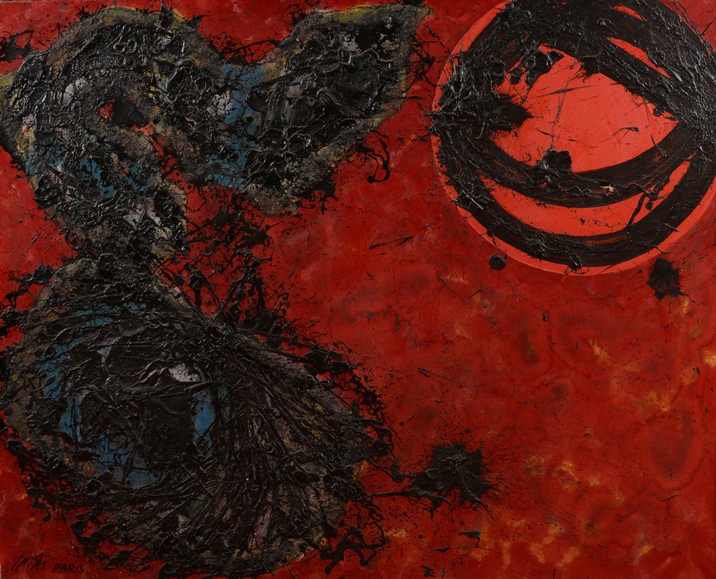 Saturday, April 11, Philocale auction house sold a collection of modern paintings and furniture and objets d'art with the collaboration of our specialists. The star of the day was undoubtedly the lot 147, an oil on canvas by Toshimitsu Imaï, sold for 81,000 Euros, hammer price.
Lot 147
Entitled "Soleil noir", our painting is signed and located in Paris. It was purchased by the seller to the Argos gallery in the 60s and measures 130 cm by 161 cm. Despite an accident and some uprisings, fans around the world were present whether by phone or internet for bidding. Estimated between 8,000 and 12,000 EUR, bid strated at 10,000 Euros with a tough battle up to 36 000. From there, two telephones came into competition with a final bid of 81,000 Euros, the world record for the Japanese artist Toshimitsu Imaï.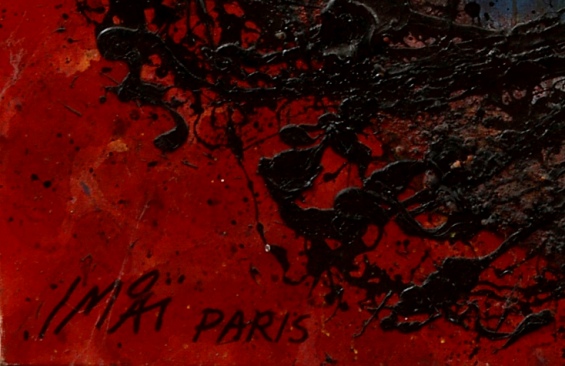 Toshimitsu Imaï

Toshimitsu Imaï (1928-2002) was a Japanese artist. He was born into a wealthy merchant family and soon turns to a painting against the advice of his parents.
In 1952 he held his first exhibition in Japan before settling in Paris where he became a member of the Informal group and met Sam Francis and George Matthew with whom he exhibited in Japan. He worked on the cycle of the Orient light to which we can attach the painting sold in Orleans.

The last ten years of his life were marked by illness and the parallel with a major order for the victims of Hiroshima, Imaï painted tormented forms and the powerful polychromy of his works disappear into the black accentuating the dramatic effect.


His work creates a bridge between Japanese art and Western abstract art, he stood out all his life throughout the artists of his generation by mixing techniques from two influences that are the strength and attractiveness produce by his paintings.
Images: ©Philocale

Send this article to a friend