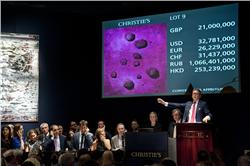 On June 27 and 28, Christie's London organized the largest auction of European postwar and contemporary art with a total of £148,283,125.
Francis Outred, Christie's Head of Post-War & Contemporary Art, Europe: "We are now operating in a truly global art market where the demand for masterpieces defines the collector's passion. The very special place in art history and unique nature of works such as the Francis Bacon, Study for Self Portrait or Yves Klein's Le Rose du Bleu is hard to quantify in value. (…) Price knows no barrier if a work has the magic, be it by an established master or a young emerging artist. Bidders and buyers from most continents are seeking to build collections of the highest quality and our outstanding results this week show that Europe is reinforcing its role as a global market centre for the greatest post-war and contemporary art".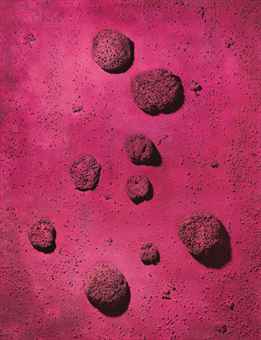 Indeed, the major international buyers looking to build collections of museum quality do not seem to know any bounds ... especially when the work is regarded as an icon of XXth century art.
With £23,561,250 (€ 29,428,001), the award goes to the work of La Rose du bleu by Klein. New world record for the artist, it is also the most expensive artwork ever sold at auction for a French artist of the postwar period.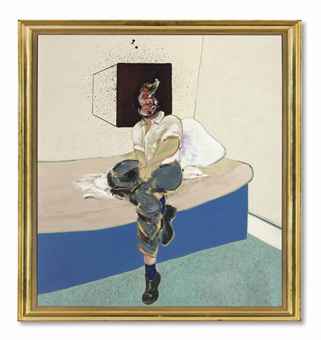 The other two best results are breathtaking. Study for Self-Portrait of Francis Bacon, in which the artist has made ​​a subtle combination of his own face with the body of Lucian Freud, was sold to the skyrocketing prices of £21,545,250! A bid, however, far from equaling the record for the artist which is 66.5 million euros.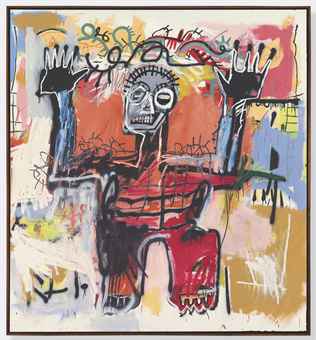 Untitled (height 199.5 cm, width. 182.9cm) by Jean-Michel Basquiat, considered by the collector François Odermatt from Montreal as "the most wonderful" he had ever seen, fetched to £12, 921,250 ($ 20,170,071), by establishing the new world record for the artist. In 2007, the same painting had been sold 14.6 million dollars at Sotheby's New York ...
The experts wish you great holiday and give you rendezvous in early September for their next newsletter.
During the summer, do not hesitate to consult our experts for sale or insurance.


Feel free to contact our fine art specialists if you want to appraise your works of art. We also assist you in the selling of your works of art : consultancy.


Send this article to a friend