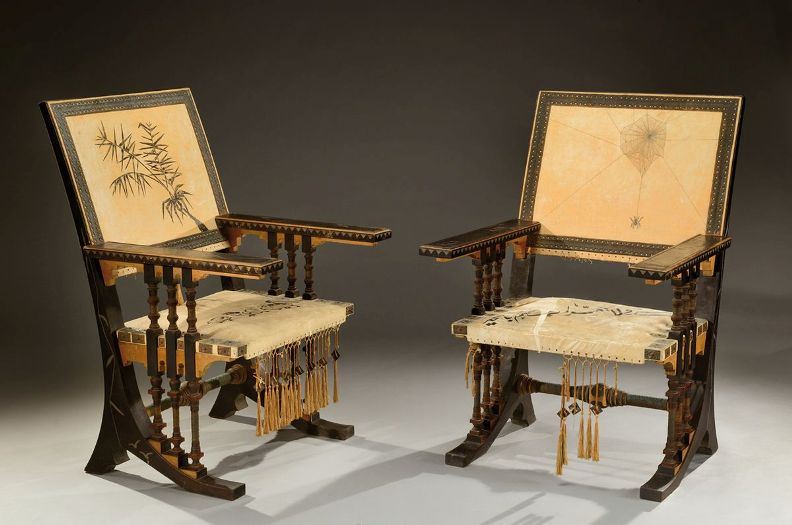 Carlo Bugatti (1856-1940) is a leading furniture designer, of Italian origin, active in the 1900s whose fame is now overshadowed by those of his two sons, Rembrandt, sculptor, and Ettore creator of the famous eponymous car brand.
The late nineteenth century, in terms of furniture, is marked by the resumption of old styles from which born the Art Nouveau movement which remains influenced by the Louis XV style by its naturalism. Meanwhile, some artists are turning to other influences to create a style of their own; Carlo Bugatti is one of them.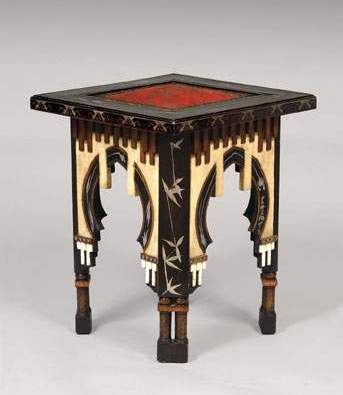 Courtesy of SVV Thierry de Maigret
The Carlo Bugatti style is strongly influenced by three artistic currents, Gothic, Islamic art and Japanese. Thus, the furniture is characterized by its architecture but also by the Bugatti research on the circle, recurring motif in his work as well as by the use of unusual materials in furniture making at the time such as in particular the parchment, or silk. Talented inlayer, he embeds his seats, tables and bookcases, with copper, tin and bone.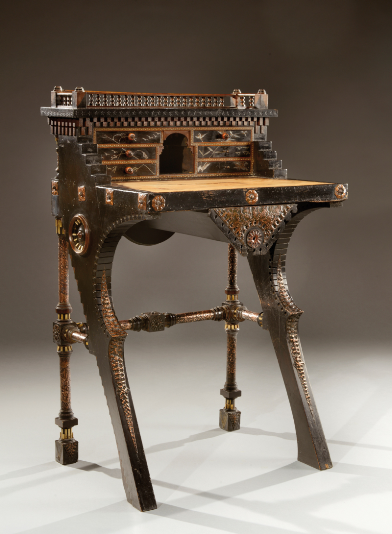 Courtesy of SVV Aguttes
The Universal Exposition of Turin in 1902 marks the beginning of his peak with international fame. He sets out again crowned with the title "the first in Italy to create and not dream modern furniture".
Carlo Bugatti's works are now especially sought after by amateurs and collectors, and his creations are present in most international museums.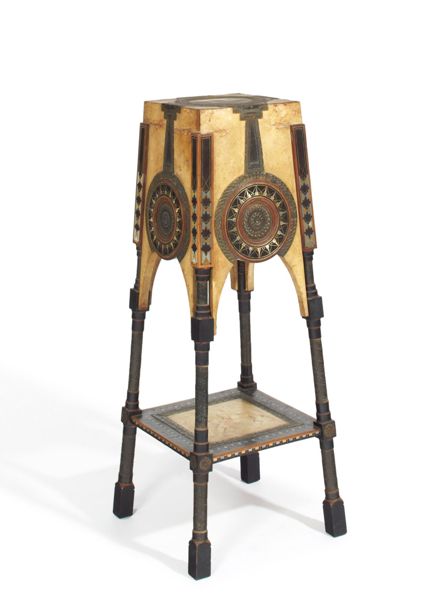 Courtesy of SVV Artcurial
Warning, if his style is particularly recognizable, it also engendered an important production of furniture in his style. It is possible to buy at auction Bugatti's furniture from £3,000 but for exceptional works count tens of thousands of pounds.
Main illustration: coutesy of SVV Aguttes

Send this article to a friend