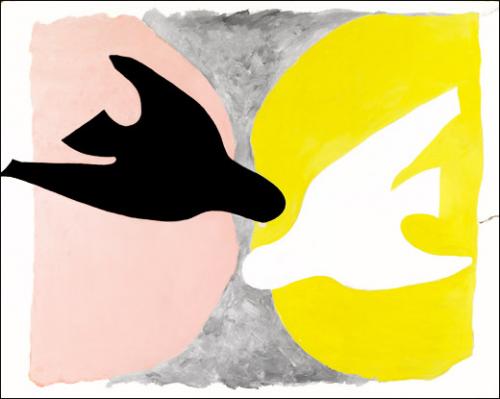 After 40 years of absence, Georges Braque is finally celebrated in Paris
To mark the 50th anniversary of his death and for four months, the Grand Palais ambitious retrospective of the artist who transformed painting of the twentieth century with its innovative vision of landscape and still life.
If Picasso cubist movement is often associated with him, the Grand Palais today reminds us that the work of Braque is just as important as that of the Spanish master.
Discreet painter, intelligent, but also sculptor and engraver, Georges Braque is here revealed as a genius of color, stayed too long in the shadow of Picasso, his partner in the early days, his faithful friend he considered like his "climbing partner."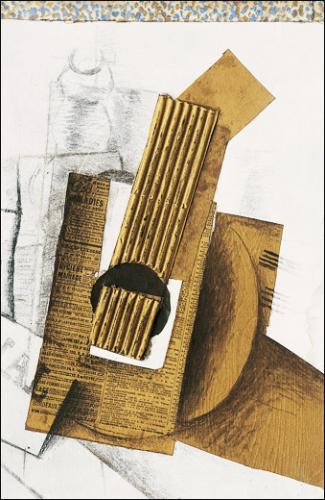 With more than 240 works from around the world, the exhibition traces all periods of his creation: from his Fauve years to his Cubist collaboration with Picasso, from his work Papiers collés to his huge birds.
Over his paintings, we encounter a passionate of music. Here and there, scores and instruments intersect. Women in deconstructed body cling to their guitar with amazing grace. The shades of gray and beige gradually give way to shimmering colors that meet.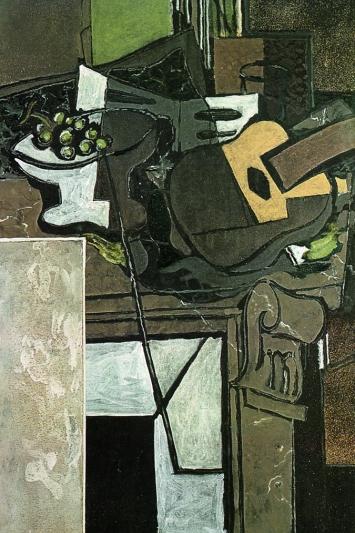 In addition to the key works of the artist, the exhibition and its chronological path also allow to discover a series of thematic variations, landscapes, occasional tables ... canéphores together for the first time in an exhibition. Each step of the burgeoning career of the artist is embellished with quotes from the painter or the persons who approached.
With many photographs of the artist taken in its various workshops at the discretion of its existence we discover his privacy and modesty. From the fiery young artist to aging and sublime Braque, immortalized by Henri Cartier-Bresson in 1958.
Vanessa Koutchinsky
Exposition organisée par la Réunion des Musées Nationaux - Grand Palais en partenariat avec le Centre Pompidou
Illustrations :
1- Georges Braque, L'Oiseau noir et l'oiseau blanc, 1960. Huile sur toile, 134 x 167,5 cm. Collection particulière. © Leiris SAS Paris © Adagp, Paris 2013
2- Georges Braque, La Mandoline, 1914. Aquarelle, gouache, crayon, papier collé faux bois et carton ondulé, 48,3 x 31,8 cm. Ulm, Ulmer Museum, prêt permanent du Land Baden-Württemberg. © Ulmer Museum © Adagp, Paris 2013
3- Georges Braque, La cheminée, 1928. Huile sur toile, 130 x 74 cm. Zurich, Kunsthaus Vereinigung Zürcher Kunsfreunde. © Kunsthaus, Zurich © Adagp, Paris 2013

Send this article to a friend