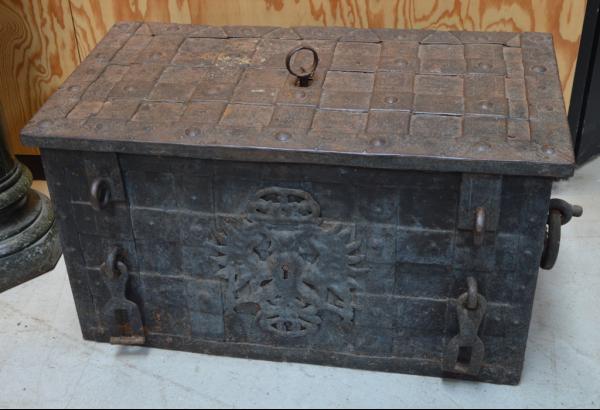 Sophie Himbaut auction house, in Aix-en-Provence, in collaboration with our experts specialized in free valuation and free appraisal will auction a late 17th century Nuremberg strong box on Friday 9h December in Aix en Provence.
Coffre de corsaire dit de Nuremberg
de forme rectangulaire en fer lardé, présentant en façade une serrure simulée à l'aigle bicéphale coiffé d'une couronne fermée encadré de fortes pattes, les cotés à mains tombantes, la platine de la serrure gravée de rinceaux et grotesques dissimulant huit pennes.
Nuremberg, fin XVII – début XVIIIe siècle.
Dimensions : 55 x 105 x 63 cm.
Avec une clé
(Oxydations).
Estimate: 500/800 euros

Send this article to a friend