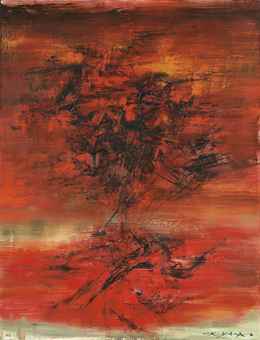 Zao Wou-Ki, one of the greatest French-Chinese painters of the second half of the twentieth century, died a few weeks ago at the age of 92.
Born in 1921 in a wealthy family in Beijing, his father is a banker; he studied at the Ecole des Beaux-Arts in Hangzhou encouraged by his family who owns paintings and ceramics dating back to the tenth century.
In 1948, his life changed. Zao Wou-Ki decides to leave China for France and especially Paris to rub and feed on avant-garde artists of Montparnasse. He befriends the biggest names in contemporary painting and sculpture, Pierre Soulages, Alberto Giacometti, Hans Hartung and Joan Miro to name some of the best known.
In 1951, Zao Wou-Ki met Paul Klee, this meeting is crucial for our artist that allows him to assert his own style in which he finds a balance between traditional Chinese painting and abstraction from the West particularly in its landscapes.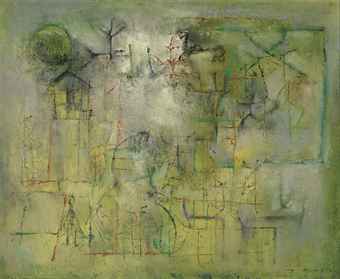 Exhibited in Paris in the 60s, he will wait until 1984 to be exhibited in China.
Zao Wou-Ki is a great value today of the international art market and the price of his works exceeds one million pounds. It is particularly sought after by Aian buyers who appreciate this double signature East and West, symbol of Zao Wou-Ki painting.
Cedric Henon, Fine Art Specialist
Illustrations: ©Christie's
To go further: http://www.zaowouki.org

Send this article to a friend