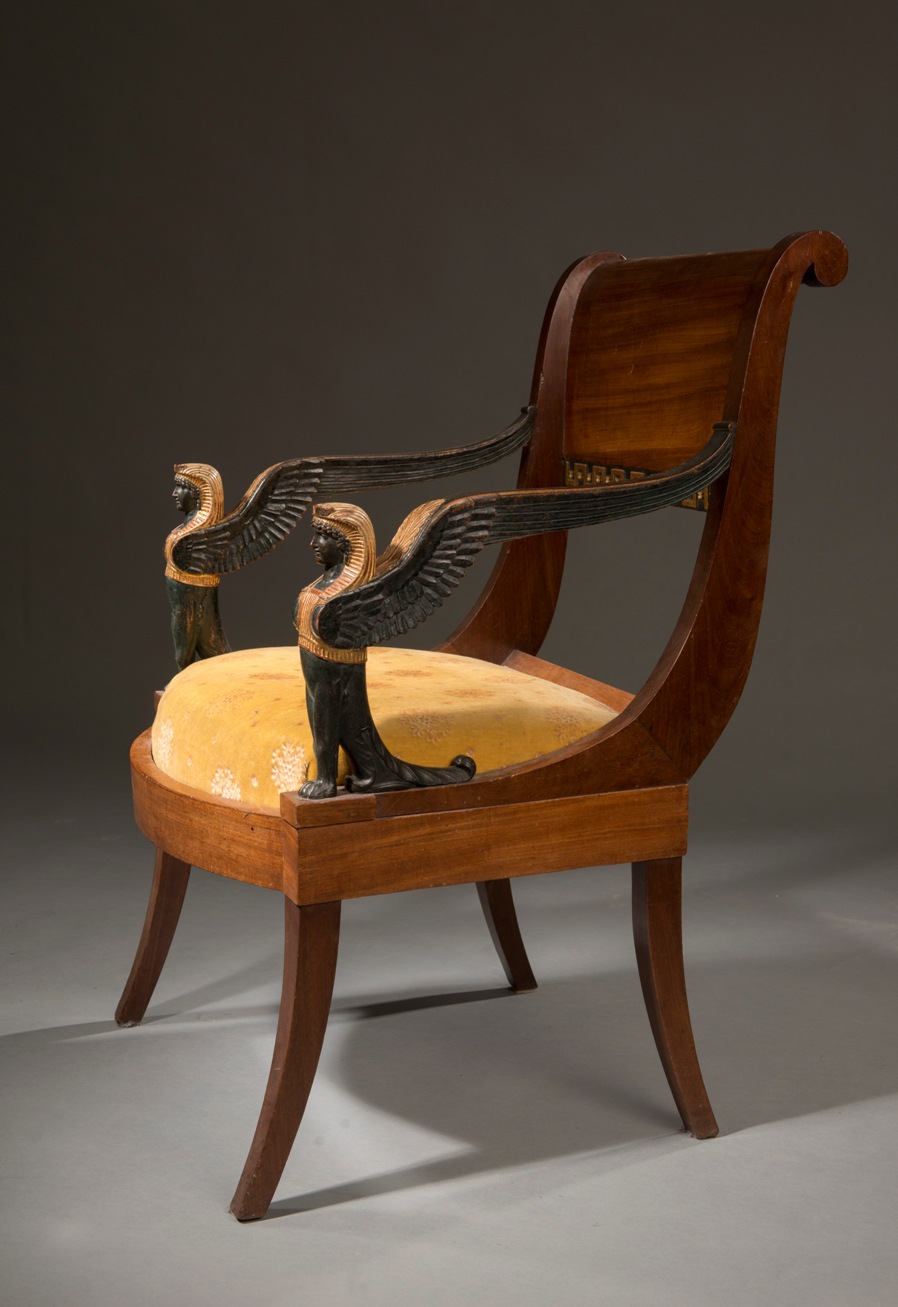 Le Floc'h auction house, in Saint-Cloud, in collaboration with our experts specialized in free valuation and free appraisal sold at auction a set of four German mahogany armchairs, Sunday 16th October in Saint-Cloud.
Suite de quatre fauteuils à châssis, en acajou et placage d'acajou mouluré, le dossier bandeau à enroulement, les consoles d'accotoir en sphinge ailée en bois noirci et partiellement doré. La traverse basse du dossier sculptée de denticules et de fleurons dorés sur fond noirci, les pieds en sabre (petits accidents et fentes).
Travail probablement allemand du premier quart du XIXe siècle.
Haut. : 88 cm - Larg. : 58 cm - Prof. : 53 cm
Estimate: 1,200/1,800 euros
Sold for 7,500 euros

Send this article to a friend