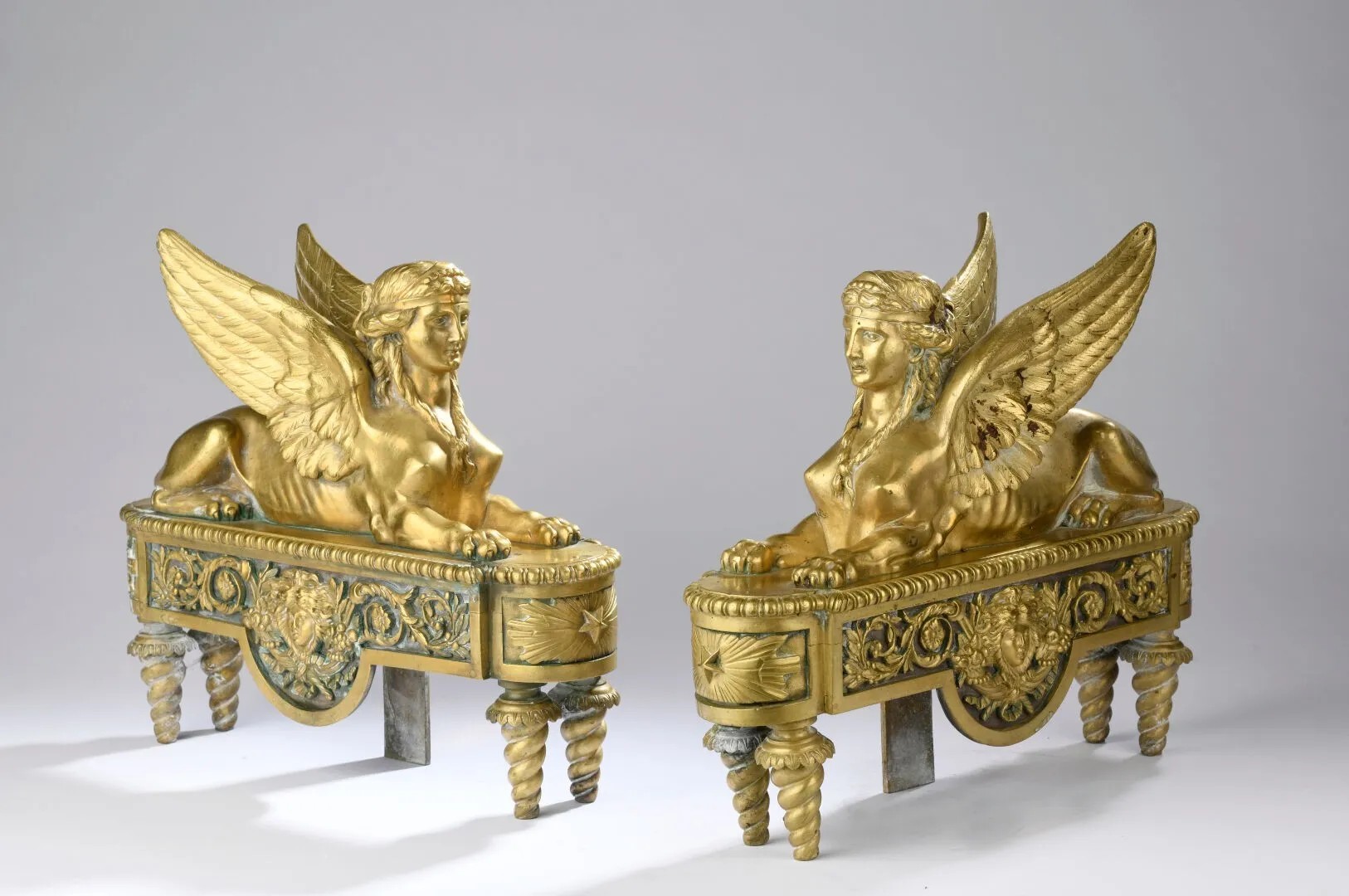 Philocale auction house, in Orleans, in collaboration with our experts specialized in free valuation and free appraisal will auction a pair of Louis XVI style firedogs attributed to Henri Dasson, Saturday 23rd September in Saint-Jean-de-la-Ruelle.
Paire de feux de cheminée en bronze ciselé et doré aux sphinges ailées couchées, sur une base à masque de femme dans des rinceaux, à quatre pieds à godrons tors.
Attribués à Henri Dasson
Époque Napoléon III
H. 30 L. 35 P. 11 cm
Une paire similaire : vente Christie's Londres, le 13 décembre 2018, lot 212.
Note :
Notre paire de chenets peut être rapprochée de plusieurs exemplaires datant de la fin du XVIIIe siècle et attribués à Pierre Gouthière ou Pierre-Philippe Thomire, en particulier Le Louvre, le château de Versailles et le Cleveland Museum of Art. Le modèle est basé sur le dessin réalisé par l'architecte François-Joseph Bélanger, aujourd'hui conservé à la Bibliothèque Nationale.
Bibliographie :
- Ottomeyer /Pröschel, "Vergoldete Bronzen", Munich 1986, vol I, p. 276, fig. 4.11.4 et 4.11.13.
Estimate: 700/1,000 euros

Send this article to a friend