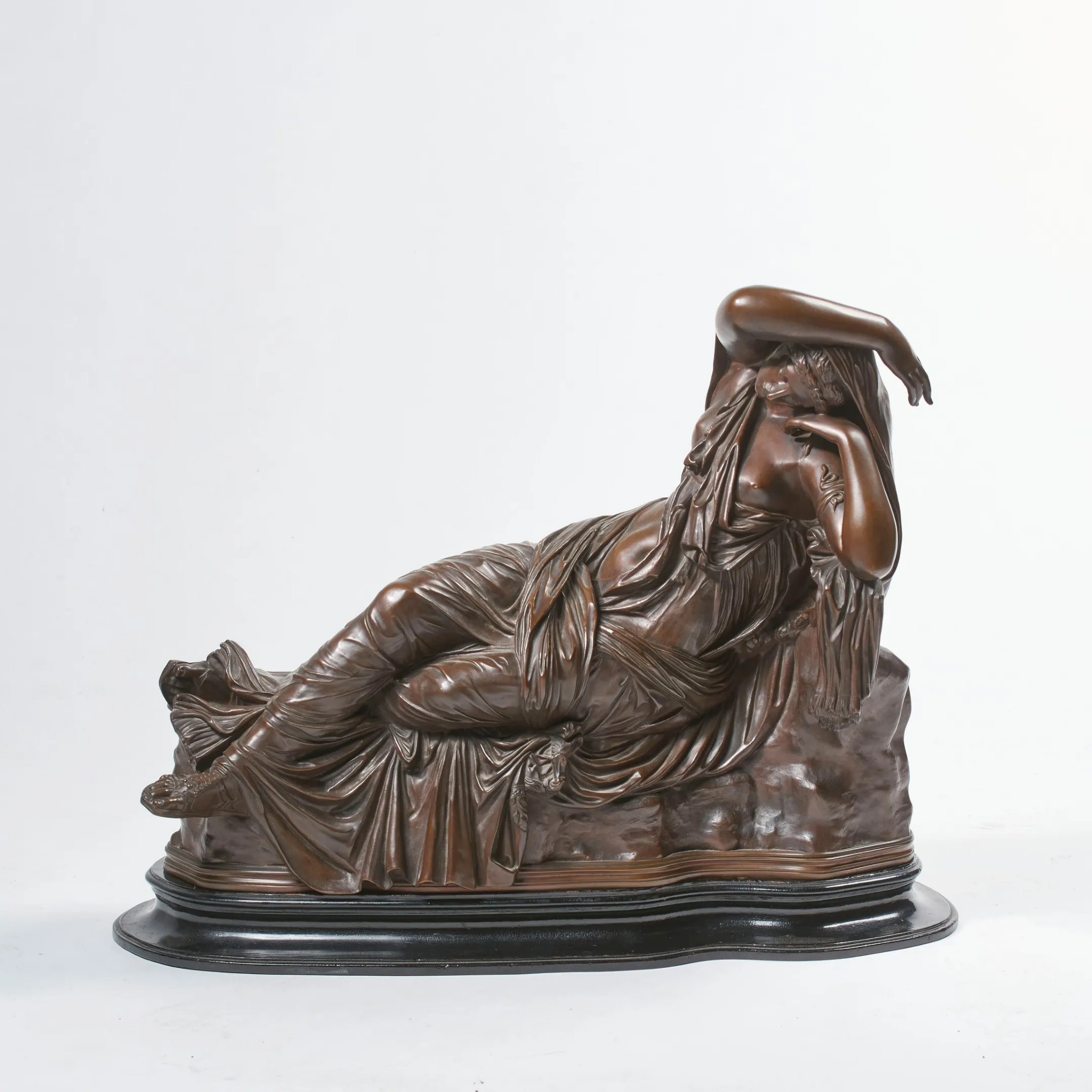 Le Floc'h auction house, in Saint-Cloud, in collaboration with our experts specialized in free valuation and free appraisal will auction a large bronze after the Antique signed Barbedienne, Sleeping Ariane,, Sunday 8th October in Saint-Cloud.
D'après l'Antique.
Ariane endormie.
Important bronze à belle patine brune.
Marque de fondeur BARBEDIENNE et cachet réduction mécanique de COLLAS.
Historique : sculpture décorative réalisée d'après l'Antique conservée au Vatican. Il s'agit d'une reproduction (au 1/3) de la sculpture de marbre du Musée du Vatican, faite suivant le procédé d'Achille Collas associé en 1838 au fondeur Ferdinand Barbedienne (Cachet et signature au dos en bas). La sculpture prise pour original se trouve dans la galerie des statues du Palais du Belvédère. Elle est elle-même une copie romaine d'un original grec du IIe siècle avant Jésus-Christ. Elle avait été acquise par le Pape Jules II en 1512. Une autre reproduction (faite par moulages) de ce marbre du Belvédère avait fait l'objet d'une commande par François 1er à Le Primatice pour le Château de Fontainebleau où se trouve toujours le bronze. Pour l'histoire.
Ariane épouse de Dionysos, fille du roi Minos et petite fille de Zeus et d'Europe, avait, comme chacun sait, aidé Thésée à vaincre le Minotaure et à sortir du labyrinthe grâce à son fil.
Haut. (avec socle) : 54 cm - Larg. : 66 cm - Prof. : 26 cm
Estimate: 2,000/4,000 euros

Send this article to a friend