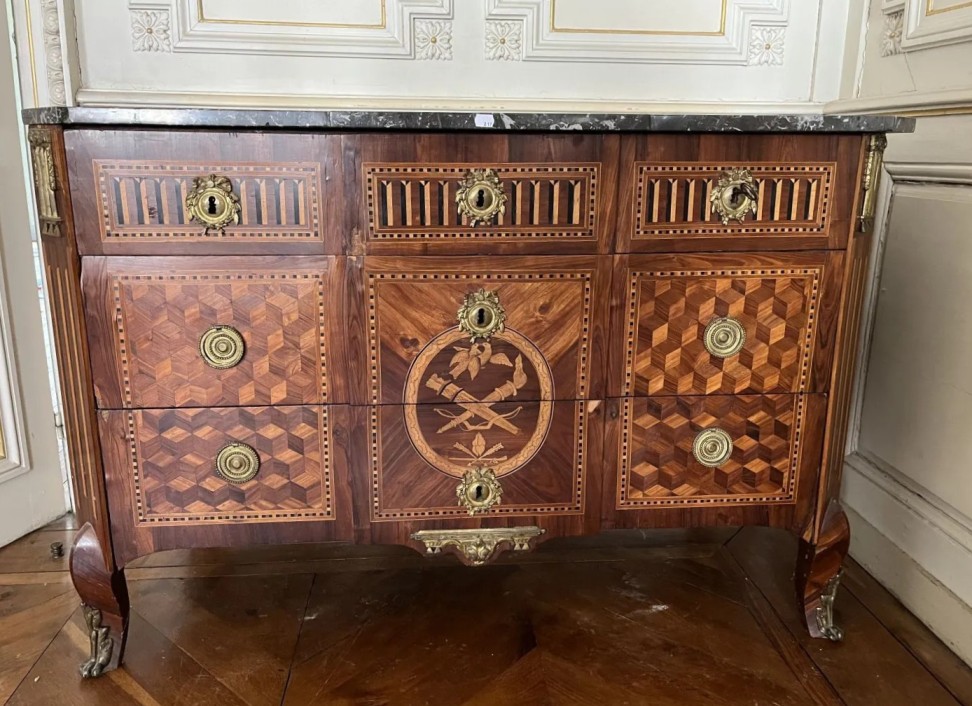 Philocale auction house, in Orleans, in collaboration with our experts specialized in free valuation and free appraisal will auction a French mid 18th century marquerty chest of drawers attributed to Abraham Nicolas Couleru, Monday 13th June in Vesoul.
Commode à ressaut central à pans coupés marquetée d'un médaillon à l'arc, carquois, brandon et couple de tourterelles et cubes sans fond, dans des encadrements de bois indigènes, ouvrant par trois tiroirs en ceinture et deux tiroirs sans traverse. Montants à cannelures simulées, pieds cambrés. Entrées de serrures, chutes, sabots, tablier, anneaux de tirage en bronze ciselé doré.
Attribué à Abraham Nicolas COULERU à Montbéliard.
Époque Transition Louis XV - Louis XVI. Plateau de marbre gris veiné blanc.
87 x 129 x 64 cm
Accidents, manques, fentes
Estimate: 2,000/3,000 euros

Send this article to a friend