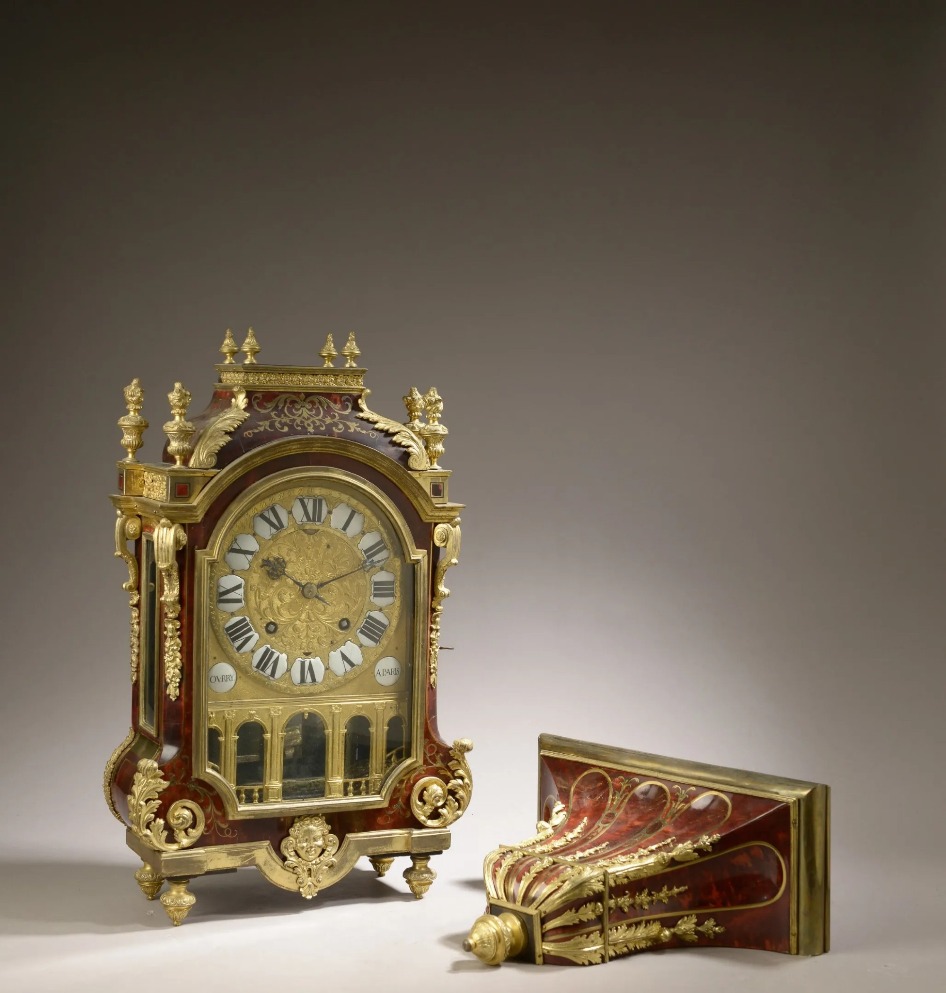 Le Floc'h auction house, in Saint-Cloud, in collaboration with our experts specialized in free valuation and free appraisal will auction a French Louis XIV Boulle bracket clock, Sunday 16th October in Saint-Cloud.
Cartel d'applique et sa console en placage d'écaille teintée rouge, marquetée de filets de laiton gravé. Le cadran en bronze ciselé et doré à décor de rinceaux, appliqué de douze plaques émaillées blanches à chiffres romains en noir, est supporté par cinq arcs. Riche garniture de bronzes ciselés et dorés tels que pots à feu, feuilles d'acanthe, baguettes d'encadrement, chutes en console, tablier, enroulements et pieds (restaurations). Signé Ourry A Paris sur le cadran et sur la platine du mouvement.
Époque Louis XIV.
Haut. : 87 cm - Larg. : 36 cm - Prof. : 15 cm
Note : Louis Ourry Maître horloger avant 1684, date à laquelle il exerce Quai Pelletier. Il utilisa des caisses de pendule réalisées par André-Charles Boulle et comptait le président de Montholon parmi ses clients.
Estimate: 1,200/1,800 euros

Send this article to a friend