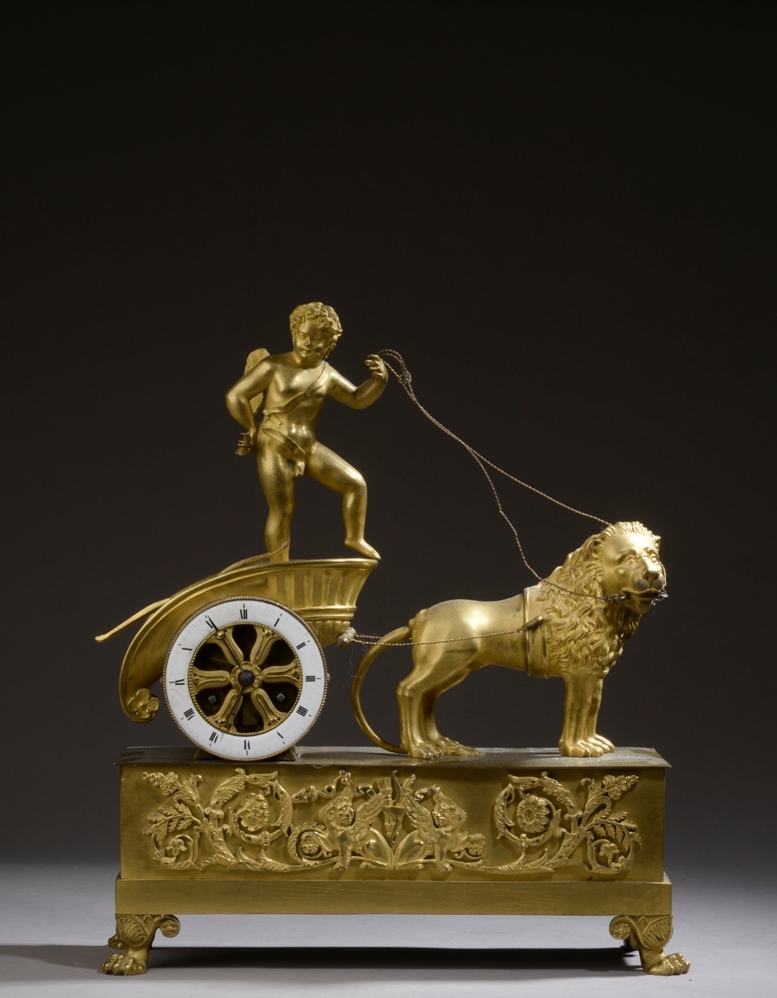 Le Floc'h auction house, in Saint-Cloud, in collaboration with our experts specialized in free valuation and free appraisal will auction a French Empire ormolu clock, Sunday 16th October in Saint-Cloud.
Pendule dite "au char de Cupidon" en bronze ciselé et doré représentant Cupidon debout sur un char mené par un lion, le cadran annulaire émaillé blanc à chiffres romains formant la roue du char. La base est appliquée de lions affrontés encadrés de rinceaux feuillagés et fleuris. Elle repose sur à quatre pieds à griffes.
Époque Empire.
Haut. : 38,5 cm - Larg. : 32 cm - Prof. : 10 cm
Présentée sur un socle en placage de palissandre marqueté de rinceaux (sauts de placage).
Estimate: 1,500/2,000 euros

Send this article to a friend