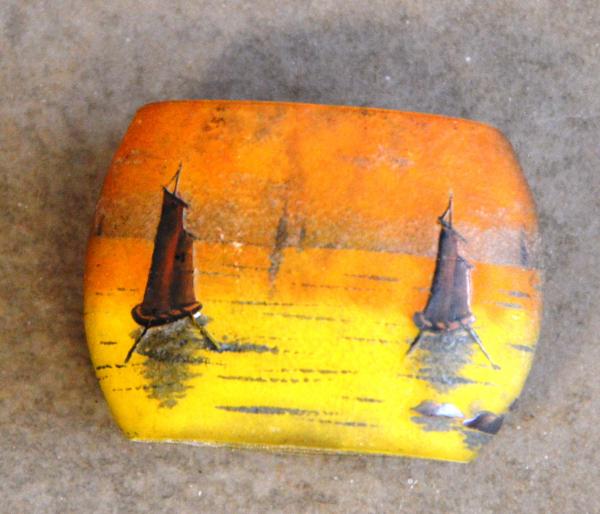 Sophie Himbaut auction house, in Orleans, in collaboration with our experts specialized in free valuation and free appraisal will sell at auction a French Daum at Nancy vase, Tuesday 25th May in Aix-en-Provence.
DAUM
Petit vase oblong à col ouvert. Épreuve en verre marmoréen jaune orangé. Décor de voiliers gravé en réserve à l'acide et entièrement rehaussé d'émail noir et gris.
Signé.
Haut. 4 cm – long. 5,5 cm – prof. 2,5 cm.
(Un éclat au col en face interne).

Send this article to a friend