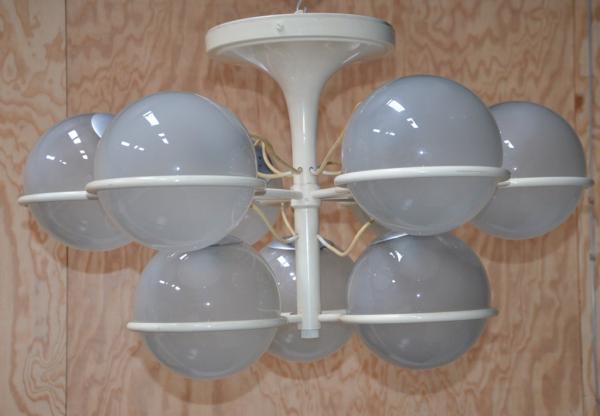 Sophie Himbaut auction house in Aix en Provence in collaboration with our experts specialized in free valuation and free appraisal sold at auction a nine ligths chandelier by the designer Gino Sarfatti in metal and glass, auction on the 29th March.
Gino SARFATTI (1912-1985)
Plafonnier 2042/9.
Lustre en métal et verre à 9 lumières, 1960's.
45 x 80 x 80 cm.
(Accident à un globe, un fêle et les douilles sont rongées).
Estimate: 2,000/3,000 euros
Sold for 3,800 euros

Send this article to a friend