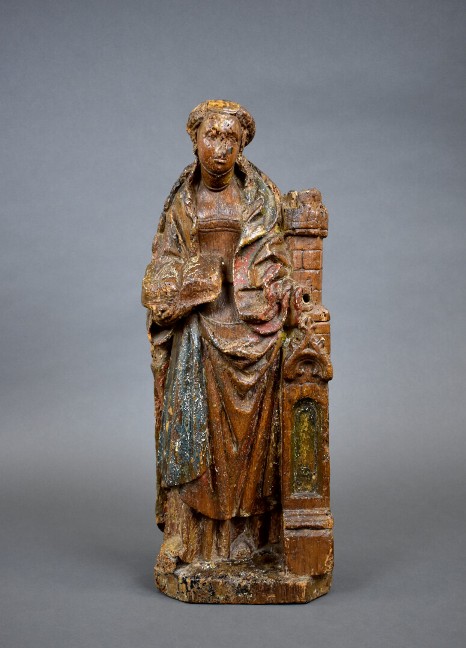 Encheres Occitanes auction house, in Montauban, in collaboration with our experts specialized in free valuation and free appraisal will sell at auction a French 17th century wooden carved sculpture of Sainte Barbe holding a book with a tower on her side. Saturday 27 February in Montauban.
Sainte-Barbe.
Sculpture en bois polychrome à dos lisse. Représentée debout tenant un livre dans la main droite et flanquée de sa tour à sa gauche. XVIIe siècle.
Accidents, usures et manques en particulier la main gauche et la palme, reprises à la polychromie.
Haut. : 55 cm – Larg. : 20 cm – Prof. : 9 cm.
Estimate: 600/800 euros

Send this article to a friend