Rendez-vous of the antiques and fine jewelry since 1956 amateurs', the Biennale is a real ephemeral museum bringing together masterpieces of the world's top 81 antiques dealers. Browse a preview of our selection in images of works of art of the seventeenth, eighteenth and nineteenth century .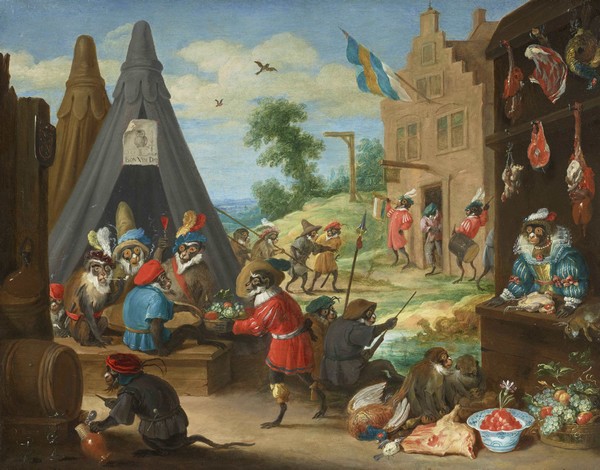 David Teniers Le Jeune (1610-1690)
La fête des singes
Huile sur cuivre
Signé sur une bûchette en bas à gauche : D. TENIER. F
Daté sur l'écusson 1633
33 x 41,5 cm
Galerie Florence de Voldere. STAND N° NA 11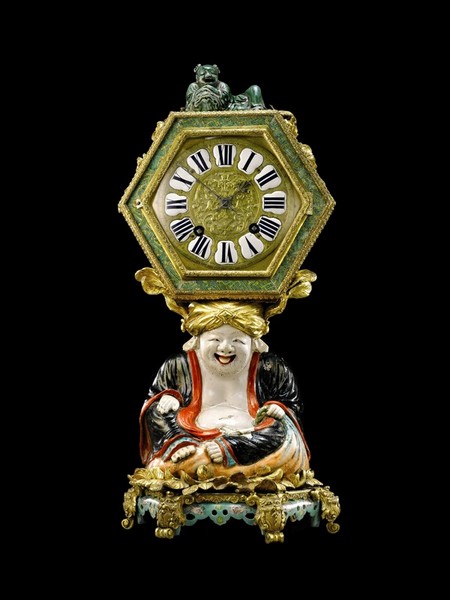 Claude 1er Du Grand-Mesnil
Pendule régence au magot assis
Bronze ciselé et doré : cuivre doré, émail, métal, verre et soie. Porcelaine Kutani et Imari du Japon, époque Edo, fin du XVIIème siècle.
H59 cm (23¼ in) L26cm (10¼ in) Pr24cm (9½ in)
Paris, époque Régence, début du XVIIIème siècle, vers 1725-1730
Signature : C.D.G MESNIL A PARIS visible au revers du mouvement
Marques et inscriptions : C611/6n6, lettres et numéro gravés sous la figure du Hoteï
Galerie Steinitz. Stand N° ND 8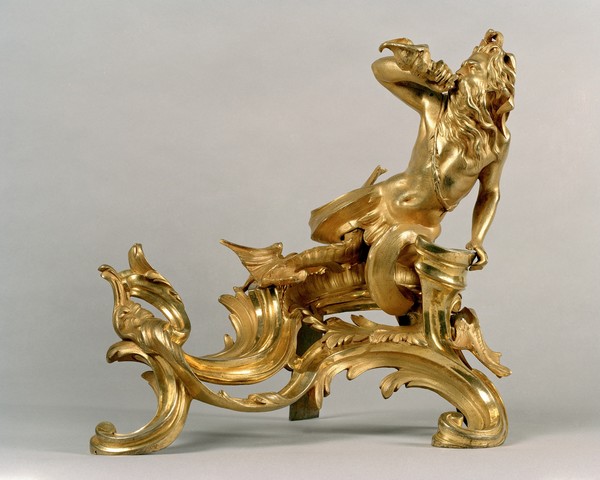 Paire de chenets en bronze ciselé, ajouré et doré
Les feux aux Tritons
Époque Louis XV
Galerie Kraemer. STAND N° SA 1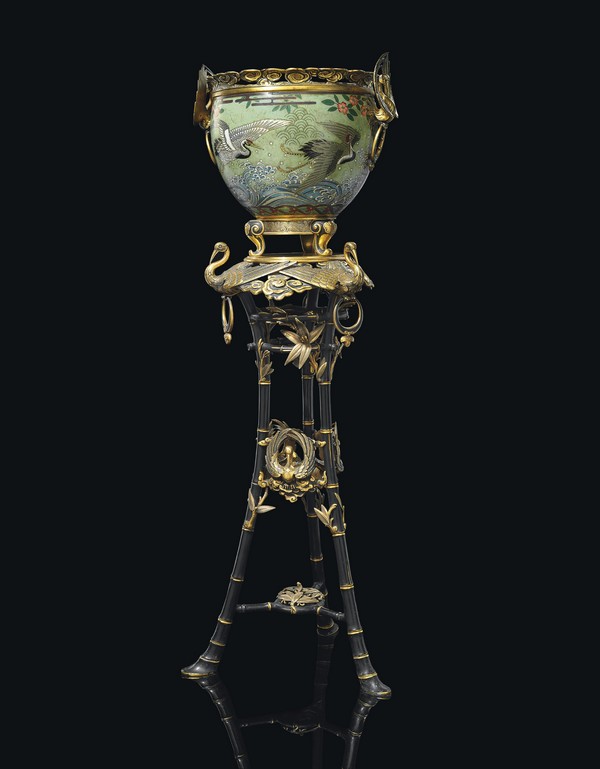 Christofle & Cie, Paris et Emilie Reiber (1826-1893)
Jardinière Cigognes
1874
Vase en émaux cloisonnés opaques représentant selon le catalogue de 1874 « un vol de cigognes au-dessus de la mer ». Monture, anses et pied en bronze patiné et doré.
Hauteur : 157,5 cm
Chadelaud. STAND N° NC 4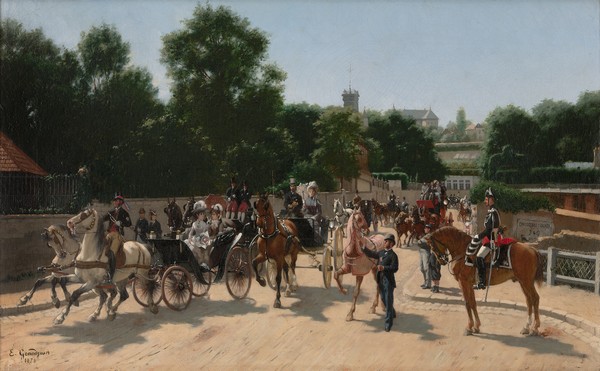 Edmond Georges Grandjean (1844-1908)
Vue de la rue de Rivoli et la Tour Saint-Jacques à Paris
Huile sur toile 38,5 x 61,5 cm
Signée et datée « 1878 » en bas à gauche
Berko Fine Paintings. STAND N° NA 7
INFORMATIONS
When: from Thursday 11 to Sunday 21 September 2014
Opening hours: every day from 11' to 8' PM (until 11' PM on Thursday 11, Tuesday 16 and Thursday 18 September)
Where: Grand Palais - Avenue Winston Churchill Paris 8ème
Direction: Métro Lignes 1 & 13 / Champs Elysées-Clémenceau
Train RER C Invalides
Bus ligne 72
Parking : Invalides, Concorde, François Ier, Franklin Roosevelt
Entrance: - 30 € per adult
- free for students in Art and chldren up to 12
- 25 € for les Amis du Louvre et des Arts Décoratifs
Catalogue: 45 €
Special offer: 80 € for 2 + catalogue

Send this article to a friend