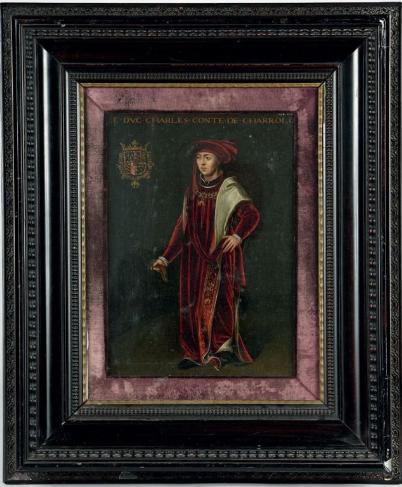 On October 11 in Saint-Cloud, Le Floc'h auctioneer assisted by our experts in furniture and fine art will auction drawings, paintings, antique furniture and objects d'art.
Among the 255 lots from the catalog, we selected five with a wide range of estimate.
A carved ivory of Athena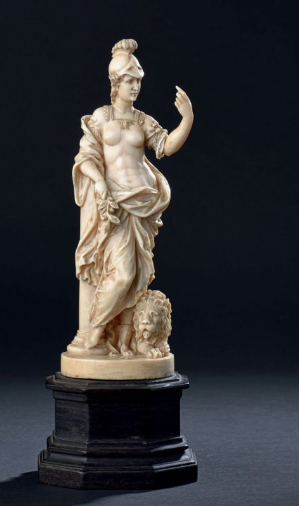 Lot 82 is an exceptional carved ivory statuette representing Pallas Athena. It is a remarkable work from southern Germany from the early seventeenth century.
Pallas Athena is a symbol of Bavaria and is found frequently associated with the lion and the war allegory here personified by Athena.

South Germany in the seventeenth century was one of the main centers of Europe along with Austria for the ivory carvers as we can see from this sculpture that combines the Italian Baroque and the Germanic tradition.

Our ivory is expected between 4000 and 6000 Euros.
A Carrier-Belleuse chryselephantine

Lot 88, The Reader, a chryselephantine sculpture by famous sculptor Carrier-Belleuse (1824-1887) is estimated between 600 and 800 Euros.

Chryselephantine is a technique that appears in the second half of the nineteenth century and, originally, combines gold and ivory, rapidly gold will be replaced with ormolu as it is the case in our sculpture. Note particularly the delicacy of treatment of ivory of the hands and face.
A red marble wall fountain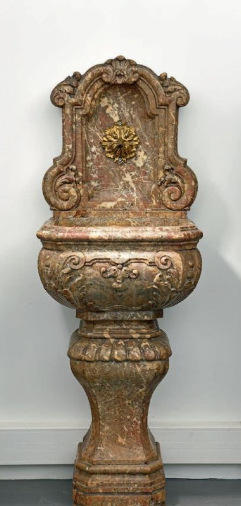 Under number 157, you can find an outstanding red marble wall fountain. It has a rich carving in the purest Louis XIV style, it is a work of the second half of the nineteenth century, under Louis XIV were employed red marble from the Languedoc.


Expected between 3,000 and 4,000 Euros, our fountain could create a surprise indeed wall fountains that have survived whether vintage or style are rare on the market.
A micro-mosaic mirror
Let's finish this review by lot 232, a rare table mirror in micro-mosaic. Our mirror is quite exceptional indeed; most of the works in micro-mosaics that have survived are boxes using this technique. It presents a flower basket surmounted by a dove which suggests that it is probably a work commissioned for the bride. Executed in Italy in the last third of the nineteenth century, it is estimated between 1,000 and 1,500 Euros.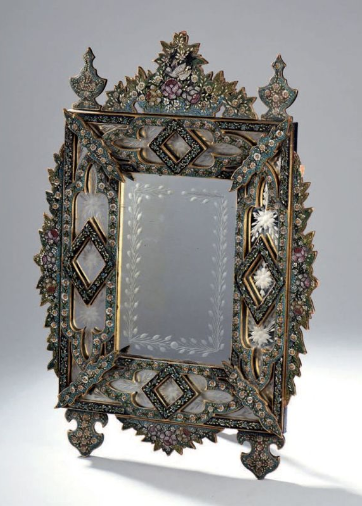 Main images: Charles the Bold, oil on panel by Melchior de Bout
Informations:
-3 boulevard de la République in Saint-Cloud.
-Auction Sunday 11th October at 14h30.
-Ctalogue: HERE

Send this article to a friend