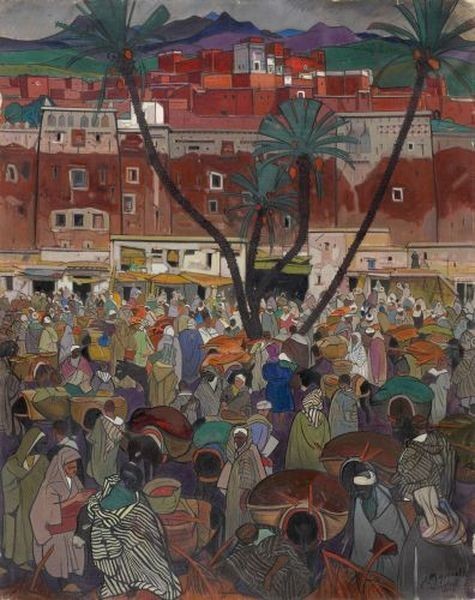 An urge to sun? We invite you to (re) discover this week the life and work of Jacques Majorelle, one of the great Orientalist painters of the twentieth century.
The traveler
Jacques Majorelle (1886-1962), was a French painter, son of the famous founder of the school of Nancy Louis Majorelle. First formed in the interior architecture at the Beaux-Arts of Nancy he studied at the Académie Julian in Paris to realize his dream of becoming a painter.
He completed his training with a series of trips to Spain, Italy and Egypt. Majorelle discovers the Islamic world and its customs and new landscapes bathed in light from which is born his passion for Africa.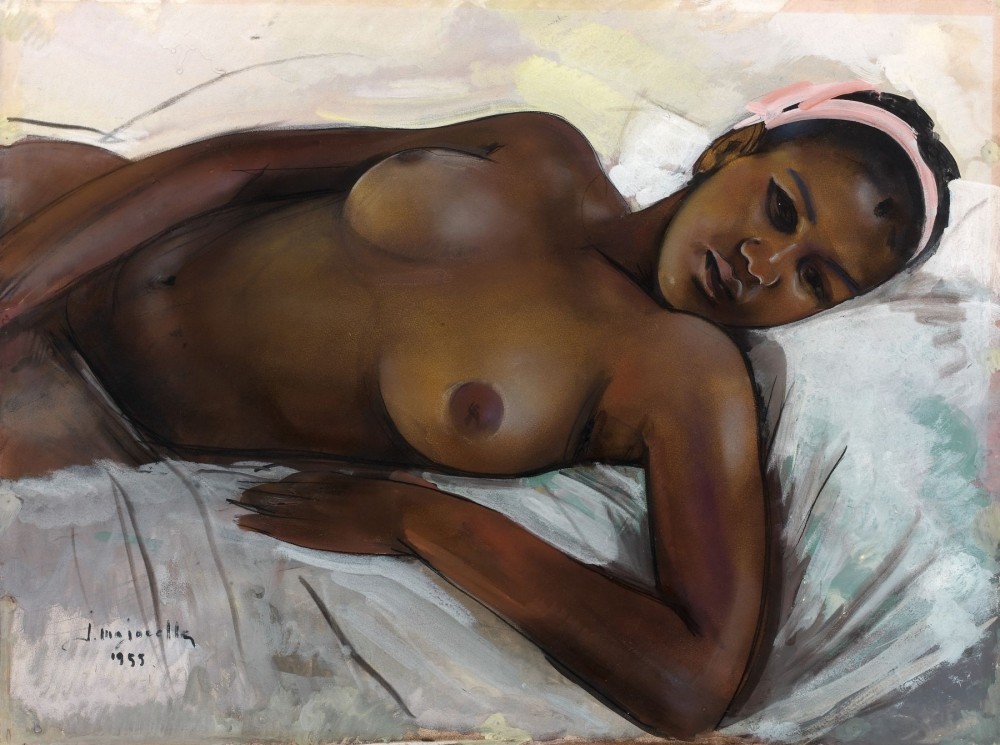 In 1917 he settles in Marrakech and Morocco became his land of adoption. There he mixes with the European Communities and Arab circles. In 1919, he made his first expedition to the south. He discovers a life almost feudal in the Casbah, at the foot of the Atlas Mountains which he describes in his diary "Carnets de route d'un peintre dans l'Atlas et Anti-Atlas".
When he returned, he bought a plot of land on the edge of the Palmeraie of Marrakech he named Bou Saf Saf in reference to the many poplars that reveal water's property. There is a house built in the Moorish style for which he designed the grounds of Zelliges and mosaics, he painted the walls blue hard, green and dark red. Around this house, Majorelle pursues his passion for botany and continues to build its new exotic garden until his death.
In 1980, Pierre Bergé and Yves Saint Laurent purchase the property. They then undertake a major renovation of the garden to make it live as Majorelle had imagined.
Painter of the light
Jacques Majorelle is considered the Orientalist painter by definition, thanks to the numerous exhibitions in France and Morocco. He emerged as the "painter of Marrakech" and as the painter of southern Morocco. "
He described the world around him through his works which act as an anthropological testimony.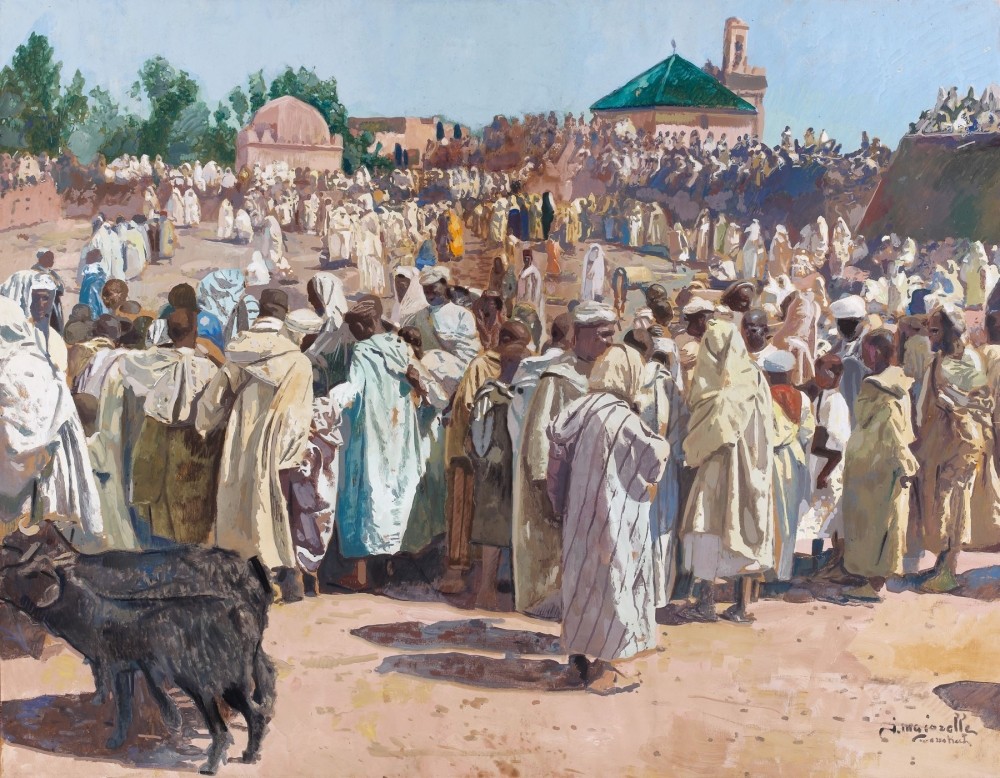 His favorite subjects are the souks and markets, landscapes, human figures and especially the female nude. His paintings show the everyday and the authenticity of the inhabitants of the city, the bustle of the souks where he will intersperse a multitude of human silhouettes abundance of stalls. Instead, his landscapes with a lush vegetation show great tranquility conducive to meditation. In 1930, he became interested in female nudes. He is fascinated by the beauty and sensuality of these women in his garden. He enriches his paintings with metal powder, gold and silver to highlight the skin of the black women, similar to bronze statues. After his first trip to the Atlas, his color range becomes stronger, brighter colors, vivid and trenches, like the walls of his house Bou Saf Saf.
But the real subject of paintings by Majorelle is the light that he never ceases to work tirelessly, making him a figure independent of the Orientalist movement of the XXth century.
At auction
As a representative figure, Majorelle is particularly present in the auction of Orientalist art alongside painters such as José Cruz Herrera, Etienne Dinet or Felix Ziem.
His hammer prices have risen steadily in recent years, to a record 1.3 million euro obtained for La Kasbah rouge (1924), June 9, 2011 at Artcurial. This sale is expected to attract new collectors of Jacques Majorelle, as it is possible to find a multitude of works by the artist.
There are essentially scenes of souks and markets highly sought who sell for €100,000 to €300,000. Human figures and nudes are particularly popular and landscapes that are often auctioned at lower prices ranging from 30,000 to 60,000€.
Jacques Majorelle has a better quotation than most of his contemporaries, which makes him a safe value in the eyes of collectors.
Bérénice Cugnière
Illustrations: courtesy of Artcurial.

Feel free to contact our fine art specialists if you want to appraise your works of art. We also assist you in the selling of your works of art : consultancy.

Send this article to a friend