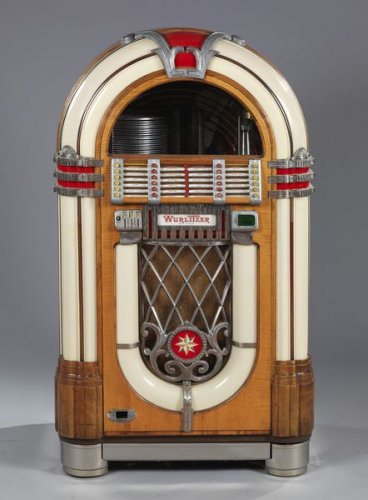 Philocale auctioneer in collaboration with our experts specialized in free valuation and free appraisal at Authenticite sold at auction a Juke Box by Wurlitzer.
WURLITZER, Juke box modèle 1015.
Juke-box électromécanique mobile pour 24 sélections de disques 78 tours (Frankie Avalon, Ritchie Valens, The every Brothers, The Olympics, Jerry Lee Lewis, The Chiffons, Bobby Day...).
H. : 148 cm L.: 84 cm
Fabriqué par WURLITZER Inc, Chicago, U.S.A, n°2059362.
SOLD FOR 4,000 EUROS

Send this article to a friend