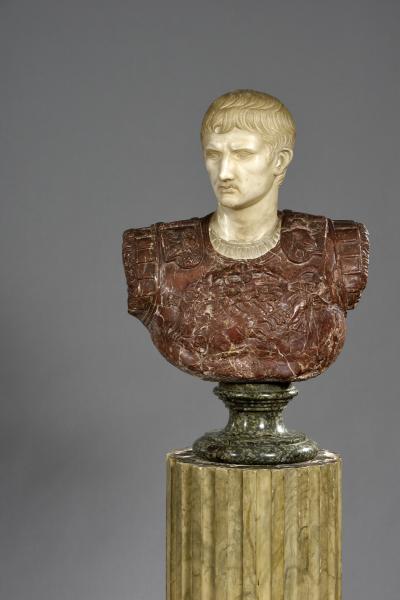 Guillaume Le Floc'h auctioneer in collaboration with our experts specialized in free valuation and free appraisal sold an Roman Emperor bust in marble, on Sunday 8th October in Saint-Cloud.
Buste d'Auguste en marbre blanc à cuirasse de marbre rouge veiné blanc. Il repose sur un piédouche en marbre vert tourné. La cuirasse est ornée d'une scène mythologique de femme sur son quadrige.
XVIIe siècle pour le torse et XIXe siècle pour la tête en marbre blanc.
Haut. : 68 cm - Larg. : 46 cm - Prof. : 28 cm
On joint une sellette en bois peint en faux marbre.
Estimate: 2,000/3,000 euros
Sold for 5,000 euros

Send this article to a friend