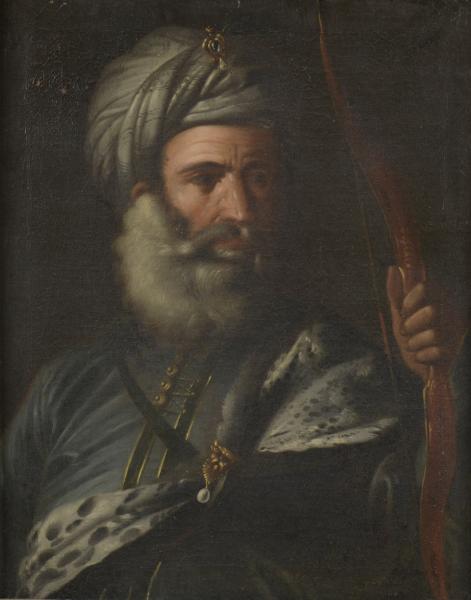 Jean Havin auctioneer in collaboration with our experts specialized in free valuation and free appraisal will auction an italian paintingl on canvas, on Sunday 26th November.
Ecole ITALIENNE du XIXème siècle d'après Pier Francesco MOLA.
" Guerrier oriental au turban".
HUILE sur toile.
61 X 49 cm.

Reprise du tableau de Mola conservé au Louvre.
Estimate: 1,000/1,500 euros

Send this article to a friend