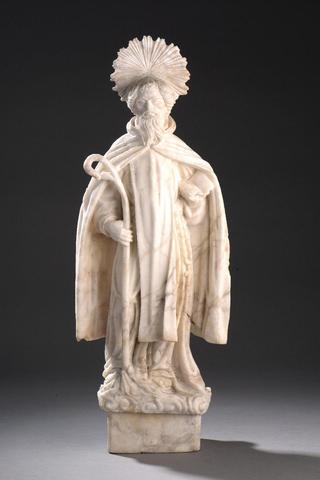 Sequana auctioneer in collaboration with our experts specialized in free valuation and free appraisal will auction an Italian alabaster sculpture, on Saturday 14th October in Rouen.
Saint en albâtre sculpté.
Il est représenté auréolé vêtu d'une cape par-dessus une robe de bure et un scapulaire, un chapelet attaché à sa ceinture ; il se tient debout ayant dans sa main droite une crosse et dans sa main gauche un livre ouvert. Base rectangulaire, la partie supérieure à volutes stylisées.
H_55 cm
Italie, XVIIème siècle
A 17TH CENTURY ITALIAN ALBASTER SCULPTURE REPRESENTING A SAINT
Estimate: 1,500/2,000 euros

Send this article to a friend