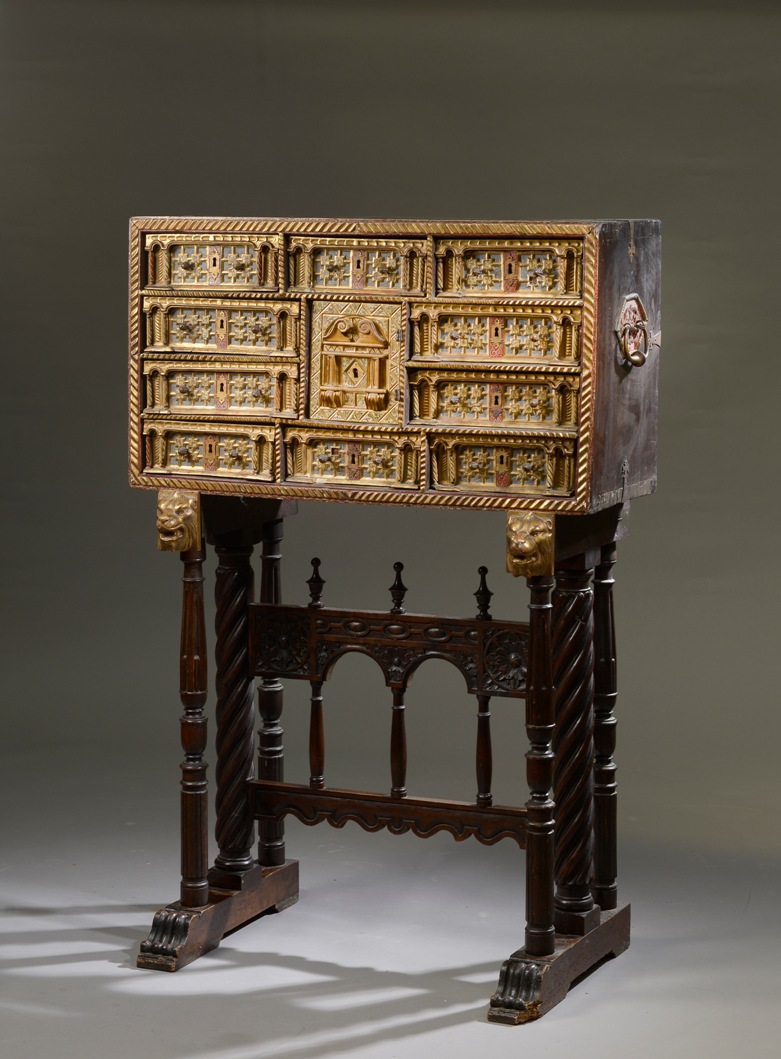 Le Floc'h auction house, in Saint-Cloud, in collaboration with our experts specialized in free valuation and free appraisal will auction a Spanish 17th century cabinet, Sunday 16th October in Saint-Cloud.
Bargueño en bois laqué et doré ouvrant par dix tiroirs autour d'un vantail central. Les façades sculptées de motifs géométriques sont encadrées d'architectures à colonnettes torses détachées en os (restaurations et éclats).
Espagne, fin du XVIIe siècle.
Piétement en bois à arcature en plein cintre, les pieds antérieurs cannelés surmontés d'une tirette à tête de lion laquée or (petits manques et vermoulures). Pieds patin.
XIXe siècle dans le style du XVIIe siècle.
Haut. : 140 cm - Larg. : 92 cm - Prof. : 39 cm
Estimate: 2,000/3,000 euros

Send this article to a friend