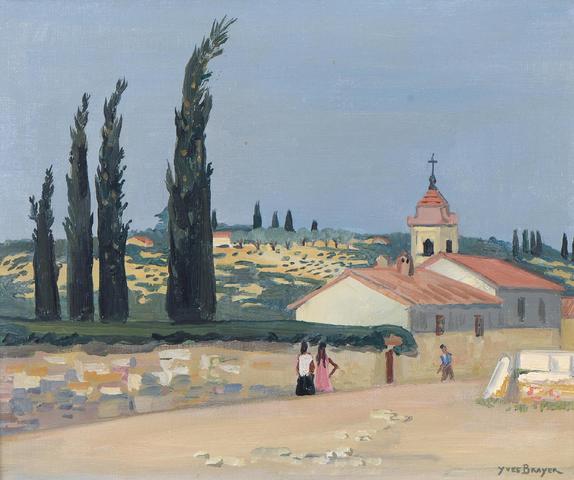 Sequana auctioneer in collaboration with our experts specialized in free valuation and free appraisal auctioned a oil on canvas signed Yves Brayer, on Saturday 14th October in Rouen.
Yves BRAYER (1907-1990)
Paysage provençal animé (Eglise Notre-Dame-de-Protection, Cagnes-sur-mer, 1957)
Huile sur toile,
signée "YVES BRAYER" en bas à droite, située et datée "Cagnes 1957" sur la toile au verso. H_38 cm - L_46 cm
Provenance : Galerie Romanet, Paris (étiquette sur le châssis portant la référence 252- 8F-210) Collection particulière, Hauts de France (cadre en bois stuqué doré)
Bibliographie : Yves BRAYER, Catalogue raisonné de l'œuvre peint, Éditions de la Bibliothèque des Arts, Lausanne, Tome 1 (1925-1960) N°1819.
YVES BRAYER, VIEW OF CAGNES-SUR-MER OIL ON CANVAS
Estimate: 3,000/4,000 euros
Sold for 3,100 euros

Send this article to a friend