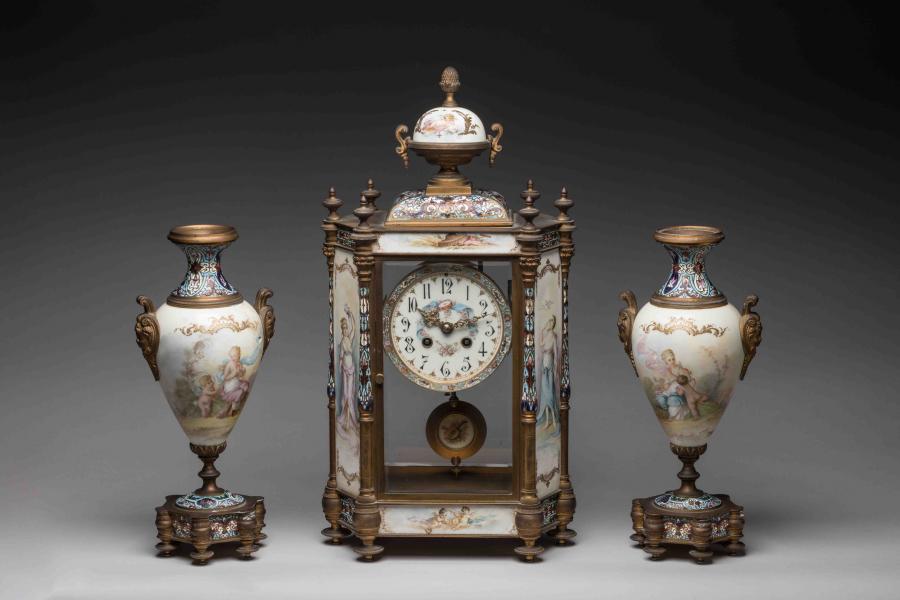 Karl Benz auction house, in Plerin, in collaboration with our experts specialized in free valuation and free appraisal sold at auction a French enamel, ormolu and porcelain set of a clock and a pair of vases, Saturday 16th October in Plerin.
GARNITURE de CHEMINEE en bronze doré, émaux cloisonnés polychromes à décor de rinceaux et porcelaines à fond blanc, comprenant une pendule borne de forme hexagonale coiffée d un vase couvert à cadran circulaire à chiffres arabes e noir et une paire de vases balustre accosté de masques.
Circa 1920.
Hauteur : 46 cm. Largeur : 25 cm. Profondeur : 14 cm. (Un vase accidenté).
Sold for 2,000 €

Send this article to a friend