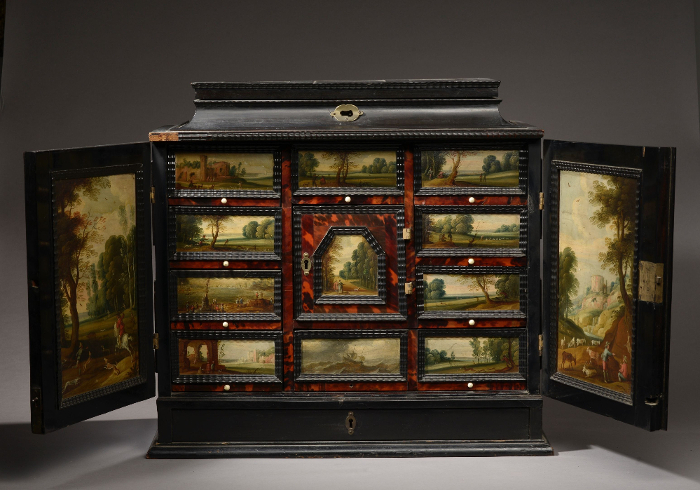 Le Floc'h auction house, in Saint-Cloud, in collaboration with our experts specialized in free valuation and free appraisal sold at auction a 17th century cabinet, Sunday 14th May in Saint-Cloud.
Cabinet en placage d'ébène et bois noirci mouluré et en partie guilloché, ouvrant dans la doucine par un abattant, deux vantaux en façade découvrant neuf tiroirs et un guichet et un tiroir en partie inférieur, les intérieurs à décor peint de paysages, scènes de chasse et ruines dans des encadrements d'écaille teintée rouge (accidents, manques et restaurations).
Travail anversois de la fin du XVIIe siècle.
Haut. : 55 - Larg. : 57 - Prof. : 30 cm
Estimate: 4,000/6,000 euros
Sold for 13,500 euros

Send this article to a friend