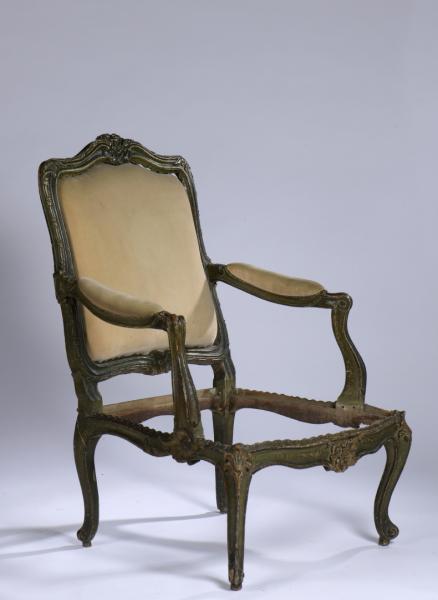 Philocale auction house, in Orleans, in collaboration with our experts specialized in free valuation and free appraisal will sell at auction a French Louis XV period armchair stamped by Louis Cresson with an amazing carving. Sunday 14th February in Orleans.
Fauteuil à dossier plat à châssis en bois mouluré, sculpté et relaqué vert à décor de festons, rubans enfeuilllagés, fleurs, concrétions marines, feuilles d'acanthe et grenade éclatée, pieds cambrés.
Époque Louis XV. Attribué à Louis CRESSON, maître en 1738.
99 x 71 x 59 cm
Usures

Membre d'une des plus importantes familles de menuisiers en sièges parisiens du XVIIIe siècle, Louis Cresson compta parmi ses clients prestigieux le duc d'Orléans, le prince de Condé ainsi que les Menus-Plaisirs.
Estimate: 2,000/3,000 euros

Send this article to a friend