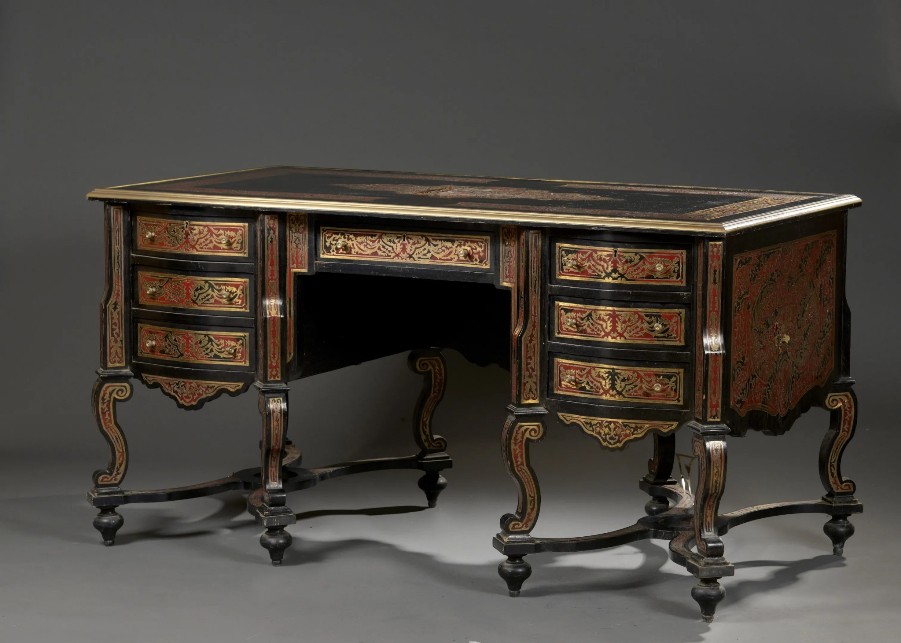 Sequana auctioneer in collaboration with our experts specialized in free valuation and free appraisal will auction a French 19th century Louis XIV style Boulle marquetry desk, July in Rouen.
Bureau plat à caissons en marqueterie Boulle de filets de laiton sur fond d'écaille rouge et bois noirci, à décor de rinceaux, ouvrant par sept tiroirs, reposant sur huit consoles entretoisées en X quatre par quatre à pieds toupies.
Style Louis XIV
H_84 cm - L_160 cm - P_87 cm
(fentes et soulèvements en particulier sur le plateau).
Estimate: 700/900 euros

Send this article to a friend