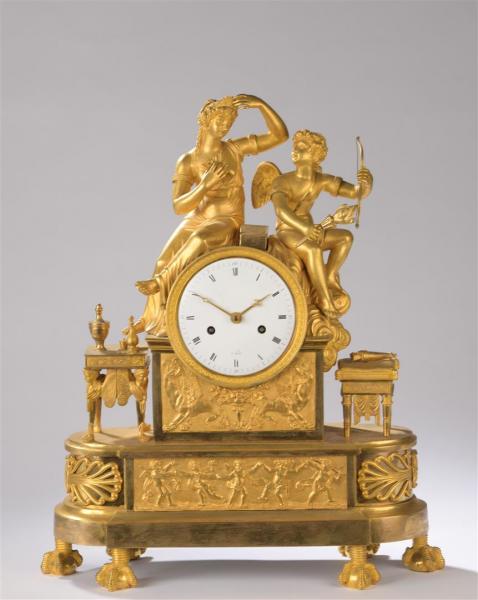 Philocale auction house, in Orleans, in collaboration with our experts specialized in free valuation and free appraisal will sell at auction a French Empire period ormolu clock. Sunday 14th February in Orleans.
Amour et Psyché
Pendule à figures en bronze ciselé et doré deux tons, cadran circulaire en émail blanc (éclats) à chiffres romains et arabes en noir localisé à Paris est encadré d'un tabouret et d'un guéridon. Base oblongue à décor de frise d'amours dansant et palmettes, pieds claw and ball.
Époque Empire.
Avec un balancier
49 x 40 x 16 cm
Brandon et arc rapportés.
Estimate: 1,500/2,000 euros

Send this article to a friend