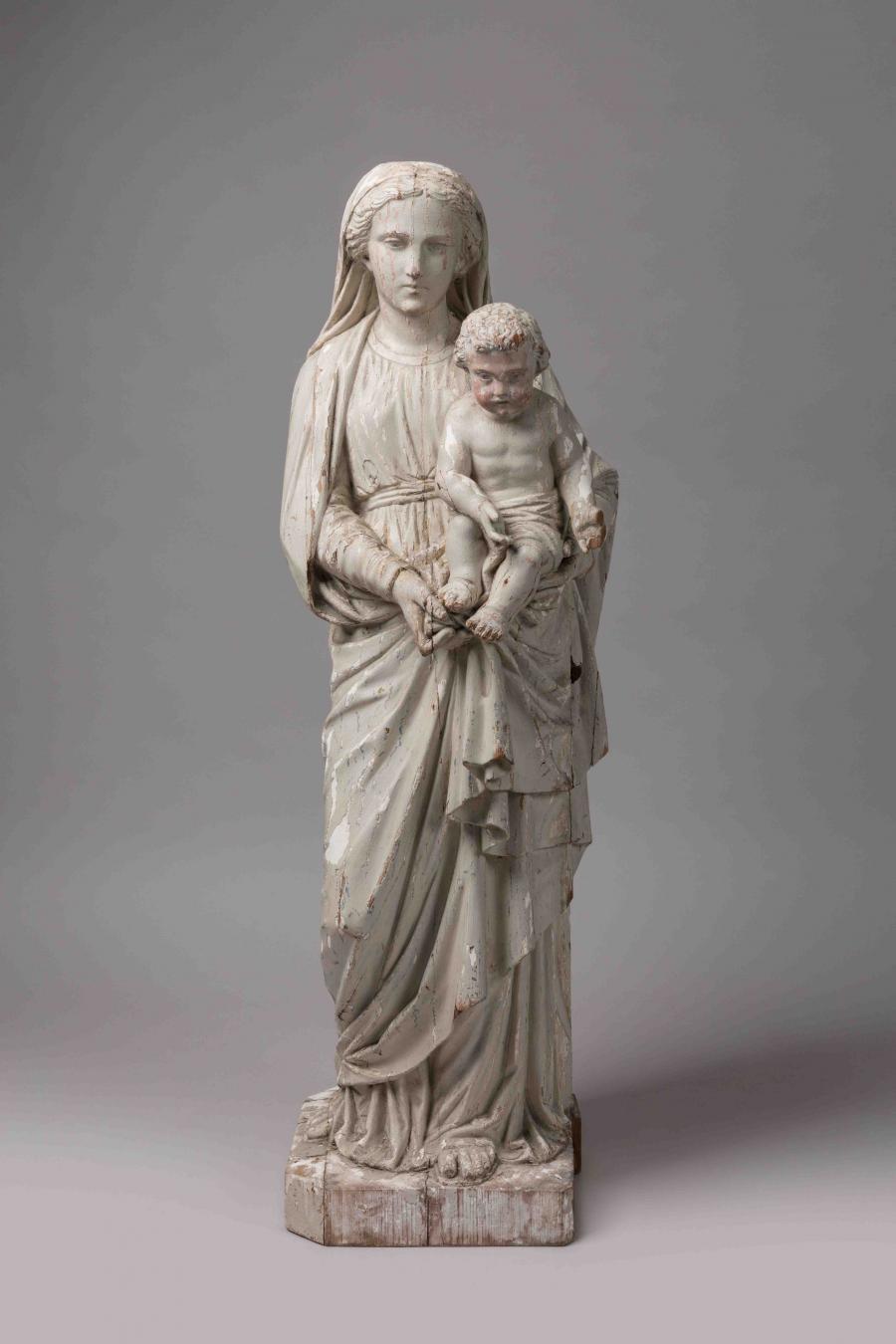 Karl Benz auction house, in Plerin, in collaboration with our experts specialized in free valuation and free appraisal sold at auction a French 18th century wooden carved Virgin and Jesus child in her arm, Saturday 16th October in Plerin.
Ecole FRANCAISE du XVIIIe siècle.
VIERGE A L'ENFANT en bois résineux sculpté et relaqué blanc. Vêtue d'un grand drapé, la sainte Vierge Marie présente l'Enfant Jésus assis sur son bras gauche. Dos ébauché. Traces de polychromie
Hauteur : 92 cm. Largeur : 28,5 cm. Profondeur : 27 cm. (Accidents, fentes, restaurations).
Adjugé : 950 €

Send this article to a friend