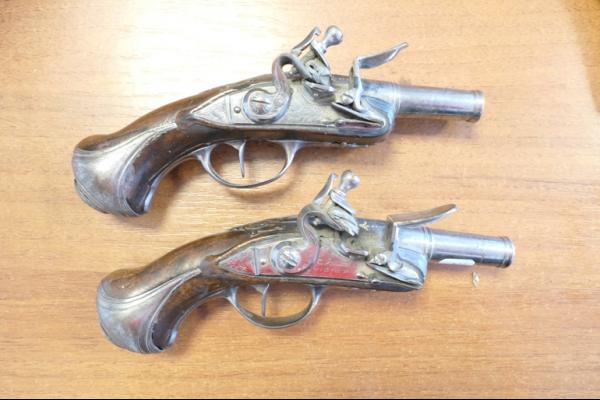 Sophie Himbaut auction house, in Aix-en-Provence, in collaboration with our experts specialized in free valuation and free appraisal will auction a pâir of French late 18th century pistols signed Baloche a Paris, Friday 25th March in Aix-en-Provence
Paire de petits pistolets de voyage à silex
signé Baloche à Paris, chien col de cygne, à corps plats, gravés. Crosse en noyer.
Beau reste de bleuies et de dorures sur la culasse et la queue de culasse.
Canon rayé, à balles forcées.
Fin XVIIIème siècle.
Bel état, petites piqûres.
Long. du canon : 8 cm.
Long. totale : 18,7 cm.
Baloche arquebusier à Paris 1750-1770.
Estimate: 1,200/1,500 euros

Send this article to a friend