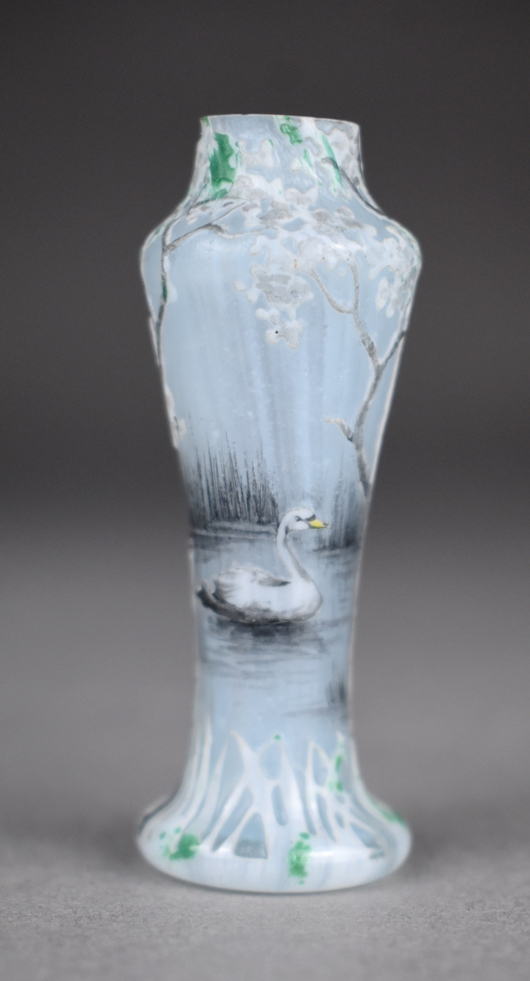 Encheres Occitanes auction house, Marylou Combalier auctioneer, in collaboration with our experts specialized in free valuation and free appraisal will auction a Daum Nancy miniature vase, circa 1900, Saturday 22nd February in Montauban.
DAUM NANCY.
Vase balustre miniature en verre multicouche à décor dégagé à l'acide en grisaille et vert d'un paysage lacustre au cygne sur fond bleu.
Vers 1900.
Marqué sous la base. Croix de Lorraine.
Haut. : 6 cm.
Estimate: 150/250 euros

Send this article to a friend