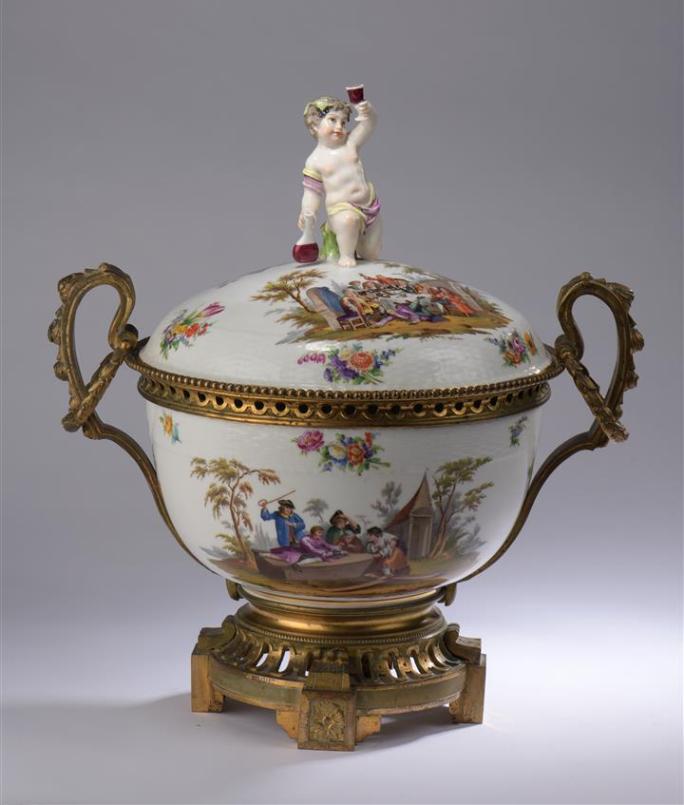 Philocale auction house, Matthieu Semont auctioneer, in collaboration with our experts specialized in free valuation and free appraisal will auction a Berlin porcelain pot and its lid mounted with Louis XVI style ormolu, Tuesday 28th January in Orleans.
BERLIN, manufacture KPM.
Important pot-pourri couvert en porcelaine blanche à décor peint polychrome de scènes champêtres d'après Hogarth surmonté d'une figure de Bacchus en ronde-bosse. Garniture de bronzes ciselés et dorés à décor d'oves à jour, perlé et frise de feuilles de laurier.
Style Louis XVI.
Étiquette Objets d'art et de curiosité Mage rue de Provence à Paris.
H. 41 L. 40 P. 30 cm
Couronne de pampres de Bacchus accidentée
Estimate: 1,200/1,800 euros

Send this article to a friend