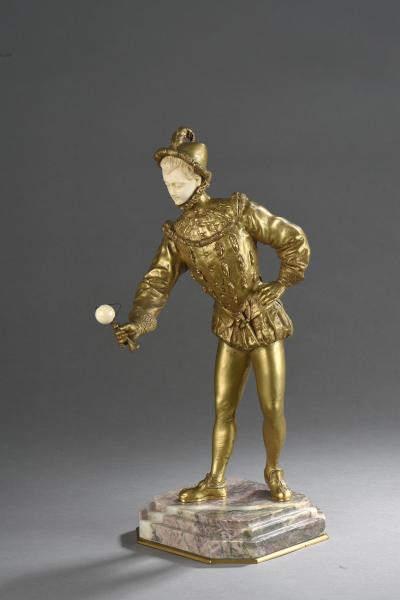 Philocale auctioneer in collaboration with our experts specialized in free valuation and free appraisal Authenticite will auction a bronze and ivory sculpture by Rene-Paul Marquet on the 26th November.
MARQUET René-Paul (1875 - ?).
Joueur de bilboquet.
Sujet en Chryséléphantine.
Socle en marbre.
H. 34 cm.

A Marquet chryselephantine pin and ring player.
Estimate: 800/1,200 euros

Send this article to a friend