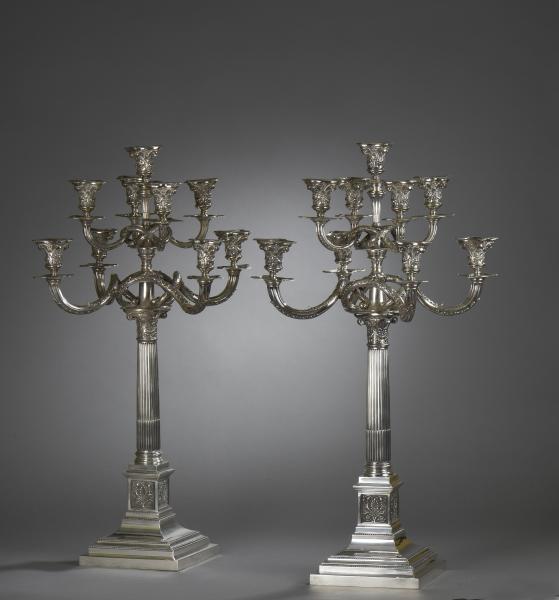 Philocale auctioneer in collaboration with our experts specialized in free valuation and free appraisal Authenticite will auction a amazing pair of silver candelabras on the 26th November.
Paire de candélabres
en argent 800 millièmes à neuf lumières sur trois rangs entrelacés à décor de feuilles d'acanthe, fût cannelé et rudenté à chapiteau corinthien et base carrée à décor de perlé.
LAMEYER & SOHN, Allemagne, fin XIXe siècle.
Poinçon à la couronne et croissant de lune de l'Empire allemand et poinçon au charançon après 1864.
H. 75, Diam. 43, poids : 6 550 g.

A pair of German silver nine lights candelabras, late 19th century.


Note : Notre paire de candélabres est très certainement en suite avec une paire de candélabres de modèle identique mais à cinq feux et de dimensions inférieures vendue par l'étude Tessier et Sarrou le 22 avril 2015 à Drouot, lot 155.

Send this article to a friend