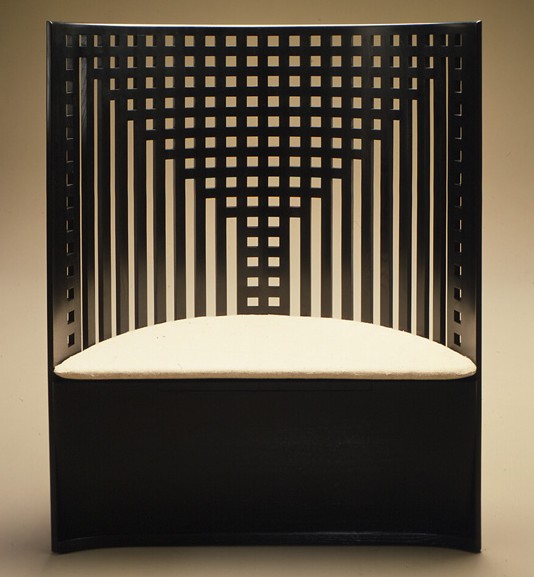 You may have seen it reproduced in famous design magazine. Its pure and geometric lines fully agree with contemporary interiors. But have you ever wondered how old is this chair and who is its author?

On pourrait la croire directement sortie d'un film de science fiction, mais la « Willow Chair » (du nom du salon de thé pour laquelle elle fut commandée) est vieille de plus de 100 ans ! Devenue l'une des icônes du mobilier du XXe siècle, ce chef d'œuvre de modernité inspire encore aujourd'hui de nombreux créateurs.

Une double fonction

Créée en 1904, par le célèbre architecte et décorateur écossais, Charles Rennie Mackintosh, la Willow joue un double rôle. Placée au centre des salons « Willow Tea Rooms », elle sert à séparer le salon blanc à l'avant de celui plus sombre à l'arrière. La chaise joue ainsi un rôle de séparation. Sa deuxième fonction est bien sur de servir de siège ! Mais ne s'y assoit pas qui veut. La chaise est réservée au chef de salle, chargé d'assurer la liaison entre les commandes des serveuses et les cuisines.

Précurseur du design

Chaise au dossier légèrement enveloppant, sans décor sculpté en bois est simplement laqué en noir. C'est son dossier ajouré en treillis qui lui donne toute sa puissance décorative. Incroyable de modernité, on peut y voir un arbre stylisé aux formes géométriques.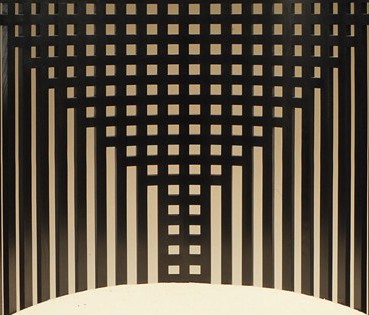 Cet arbre entièrement constitué par le croisement de lignes verticales et horizontales posséde d'importants feuillages retombants. Cela ne vous fait pas penser à un arbre en particulier? Mackintosch avec une remarquable intelligence fait ici un clin d'œil admirable à Kate Cranston la patronne des lieux. Car cet arbre n'est en fait rien d'autre qu'un saule (willow en anglais).

Les rééditions contemporaines

Œuvre de rupture, précurseur de l'art déco et du design, la Willow originale est actuellement conservée par « The Glasgow School of Art », dont Mackintosh fut également l'architecte.
La chaise est devenue tellement célèbre dans les années 60 et 70 que des grands collectionneurs et décorateurs ont demandé à ce qu'elle soit rééditée.




Cassina, a specialist in the edition of the classic design, edit the Willow Chait at a price of € 3890. These editions are signed and stamped with a brand and all bear a serial number.


Laurent Hache


Cedric Henon and Laurent Hache expertise your bronze, furniture, ceramics, seat or sculpture, for sale, auction, insurance or inventory. You can contact us by phone +44 796 722 3146 or +33 1 40 26 05 46.




Send this article to a friend