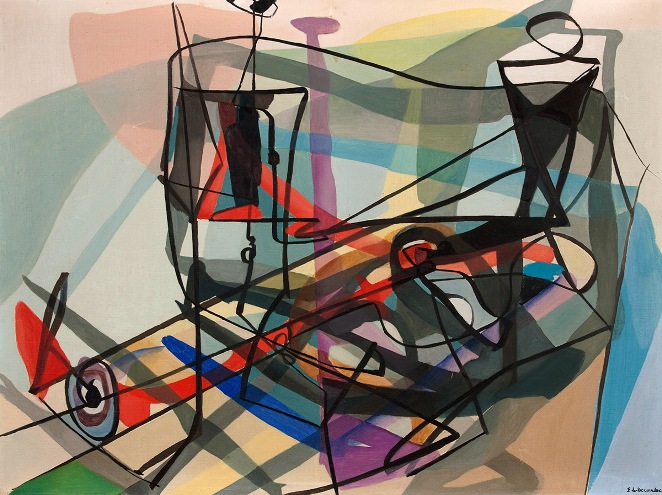 Jewelry, modern paintings, signed ceramics, antique furniture ... this week we offer you a small selection of works auctioned in recent months by our firm. Reasonable estimates in the art market with changing moods allowed these works to sell all above their high estimate and in some cases a surprise. Review.
Jewelry
Lalique, best known for its works in glass and crystal vases and especially the famous and popular car mascots was also a great jewelry designer. The lorgnette sold by SVV Aguttes with our collaboration is a perfect example. Executed in 18 K yellow gold, it has a horn carved decor accented with purple enamel and two amethysts. It is characteristic of the Art Nouveau era, the most sought time for jewelry collectors of Lalique. Conservatively estimated between 4,500 Euros and 6,500 Euros, he found a buyer at 45,900 Euros inclusive buyer premium.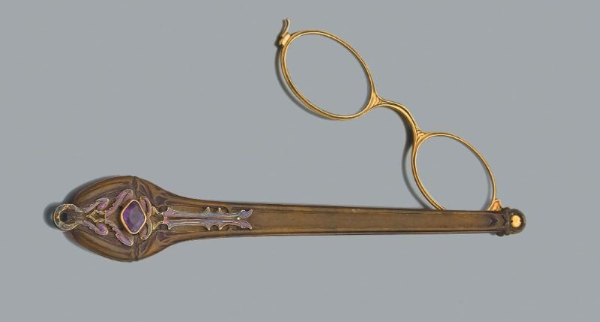 Modern painting
Eugène de Kermadec (1899-1976) was a French abstract artist who made out the Cubist movement in 1918. "La Navigation", an oil on canvas signed and dated 1947, was sold at auction by Aguttes auction house with the collaboration of our consultants firm. Measuring 60cm high by 81 cm wide, it came from the Simon Gallery according to a label on the back. Estimated between 3,000 and 4,000 Euros, our painting was sold with the buyer premium for 8,798 Euros. That bid confirms the appetite of collectors for great abstract painters whose prices remains affordable. (Main picture)
Ceramics
From ceramics, emphasize two vases, sold by SVV Aguttes and the specialists of Authenticité, signed Josep Llorens Artigas (1892-1980) in brown glazed ceramic for the first one and a nuanced white for the second (shown) signed and dated respectively 1950 for the first and 1937 for the second. Estimated EUR 1 500 to 2 000 for the first, it sold in the estimate to 2,168 Euros premium included when the second estimated 1,200/1,500 Euros was sold for 2,423 Euros with premium despite some accidents reported in catalog. For the record, these two vases had been offered by the artist to the family of the seller.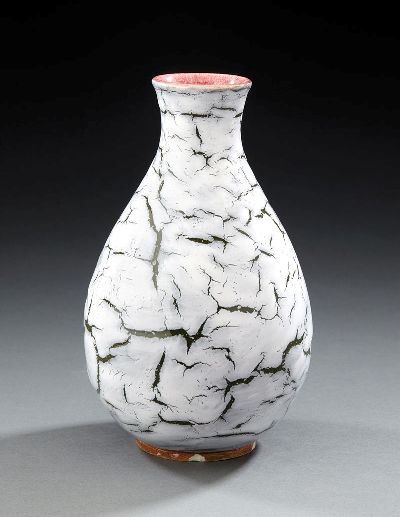 Furniture
Our review would not be complete without a little detour through the old regional furniture that is frequently classified as old-fashioned, no longer having any value and do not attractive to the youth. Maitre Guignard in Libourne sold cherry bomb commode, appraised by us, opening with five drawers in three rows, the top inlaid with five stars. Sold as is, the statement is pretty self-explanatory, our commode is characteristic of the South West of France productions and particularly of Saintonge. Estimated between 2,000 and 3,000 Euros, our furniture fetched to 5,000 Euros, hammer price, proving once again that the furniture market is far from moribund.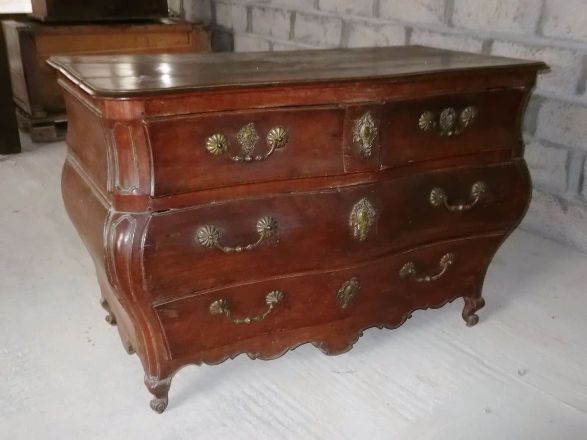 Our experts work with auction houses in France and in Europe and are available to estimate, appraise and auction jewelry, paintings, furniture and objets d'art in confidence.

We give you rendezvous early September for great auctions and new price records and wish you a great summer.
Photo :
Images 1 – 2 – 3 : SVV Aguttes
Image 4 : Maitre Guignard, TGGV

Send this article to a friend