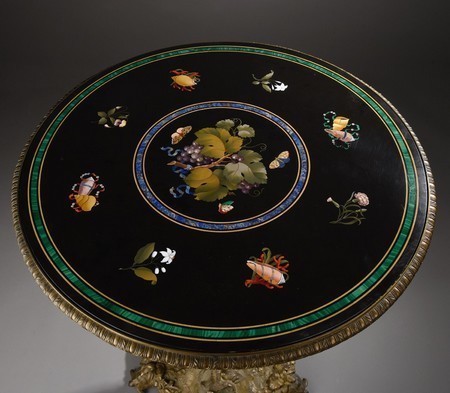 You find that your saving account is not giving you a good return. You wish to invest in art. We selected three objects on sale soon, the rarity and quality make them very good investments.
1 / An English embroidery, "Paradise on Earth"

England
The Paradise on Earth

Embroidery in silk, cotton and wool

Mid 17th century
55 x 159 cm
Estimate : £800 /£1,200
Our embroidery is characteristic of seventeenth century English productions by its color range, its layout and its naive animals. The embroideries were then commonly used to decorate small chests, boxes but also panels from cabinets.

It must be emphasized dimensions are quite unusual in our embroidery. Indeed; most embroideries do not measure more than 50 cm wide.

The lack of character in its decor is also quite rare on the productions of that time it is certainly a special order.
2/A Rene Lalique mascot, "Five Horses"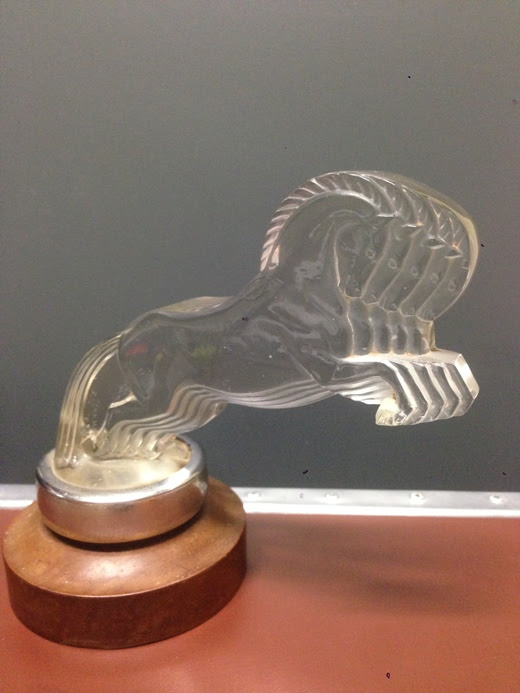 René Lalique (1860-1945)
Mascot "Five Horses".
Created on the 26th August 1925.
Estimate: £8,000 / £10,000
The name René Jules Lalique (1860-1945) is associated with the world of luxury and fashion as through its jewelery designs as for his master glass art. In the 20s, he embarked on the creation and production of cars mascot's including the famous mascot Five Horses.

In 1925, during the International Exhibition of Modern Decorative and Industrial Arts in Paris, André Citroën rented the Eiffel Tower and illuminated it every night with the double chevron and the brand name "Citroën". To equip the hood of his new car, the famous five horses, he ordered a glass Lalique mascot. Thus was born the fifth mascot Lalique, "Five Horses" representing five prancing horses.
3/ An Italian pietra dura and ormolu gueridon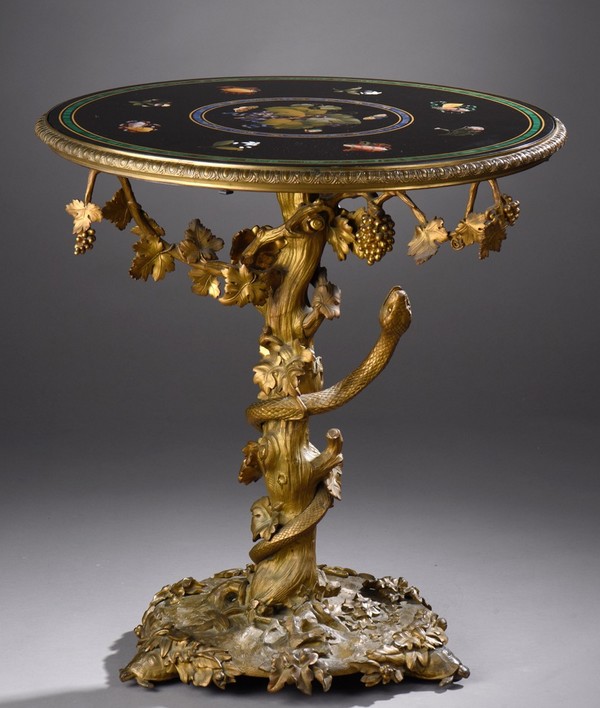 Italy, mid 19th century.
H. 76 cm. L. 70 cm
Estimate: £7,000/£9,000
Born in the Antiquity the craze for multicolored marble inlay enjoyed a revival in Italy in the sixteenth century and especially in Rome. From the late eighteenth century and throughout the nineteenth century, the fashion of the Grand Tour, among the French and British, promotes the production of high quality hard stone top for those wealthy amateur enthusiasts of Antiquity, wanting to return home souvenirs of their trip.
The scenery of the top of our pedestal is rare; it is indeed the only one known to make a direct reference to one of its base, the vine.

Send this article to a friend