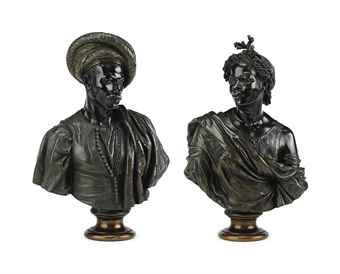 Of all the major sculptors of his time, Charles Cordier (1827-1905) is certainly one whose style and art stand out the most.
Cordier enters in 1846 to the Ecole des Beaux-Arts in Paris and in 1847 joined the studio of François Rude, one of the great masters of sculpture in the middle of the nineteenth century. His encounter with a former Sudanese slave now a model acted as a revelation for our young sculptor. In 15 days he executes his bust marking a decisive turning point for his work. We are then in the midst of the abolition of slavery and the beginnings of ethnography.
Charles Cordier's mission is to sculpt the diversity of human beings. To do this, he traveled to Africa and the Maghreb to capture to the best and the most realistic way possible traits of the different peoples.
His busts stand by the accuracy of the sculpture on which the hair is done with scissors. He developed a new technique in which he mixes materials, marble, onyx, bronze, gold and silver but also colored enamels and precious stones. Thus, his busts are characterized by polychrome allowing to make it the closest of the character of his subject.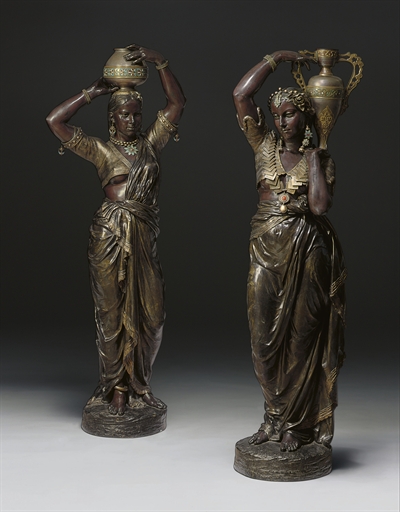 Its clientele is large and prestigious. These include Queen Victoria, Emperor Napoleon III, and Empress Eugenie. It also receives official orders both in France and abroad; in Paris, for example, the Louvre and the Opera Garnier, the Hôtel de Ville.
His works today are the pride of private collections and museums.
The sculptures of Charles Cordier, between orientalism and ethnography, still captivate by their life and opulence.
Images: ©Christie's

Send this article to a friend