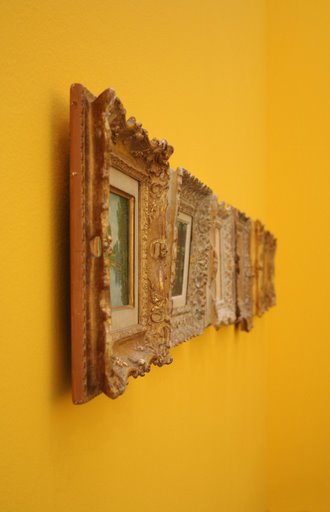 Water damage, theft, falling ... are some damages, sometimes irreversible, that may be subjected objects. To avoid unpleasant surprises, the owner of artwork can subscribe to a specific insurance policy for its most valuable items. It will be for him, disaster, guaranteed to be fast, and fully refunded.
How to choose the right policy
First, you must know that the comprehensive home insurance policies do not fit traditional art objects and collectibles because they do not take into account the particularity of each object and the evolution of its price. Moreover, they are often capped. April Insurance believes that "from €3,000 worth in works of art, home insurance is not enough".
If stolen, the insured must prove the existence and ownership of the painting that he was robbed and should also justify its price. However, it is not uncommon for the owner to no longer have the invoice or that it was a present.
To avoid such situations, the owner of furniture, paintings or jewelry can subscribe to his broker a contract to better protect its work of art. Three major companies share the market: Axa Art, Generali and Hiscox who offer their policyholders appropriate contracts. These specific policies have become available. For example, you should know that ensuring the artwork is less expensive that ensuring computers.
A Professional appraisal
The owner may make himself an inventory of its valuables and report their value. We will speak here of "declared value".
But the use shows that the owner tends to overstate the value of its property and therefore have a tendency to over-insure ". In addition, the company does not guarantee to repay the amount of the declared value because it considers that all costs must be justified.
To avoid litigation, companies advise the owner to hire an expert to define in advance the insurance value of each object. With the expert, there will be no doubt about the authenticity and value. Items will be insured at fair prices. The "Agreed Value" also known as replacement value, will be the reference for refund in case of total loss. In this case, the policyholder is certain to be repaid in full.
This descriptive inventory and estimate is an important document. It may be useful in many other situations. As part of an estate, for example, facilitate the sharing among various heirs. As part of a sale, it will serve as objective reference to define the reserve price of the item for sale.
How much does it cost?
Usually for a capital estimated of 250 000 €, the premium will be 1500 €. After five years, the value of objects will be updated often graciously ensuring the reference values ​​for ten years.
The premium of the insurance policy will depend on the other hand of a number of factors: the nature of the insured property, the agreed value, or place of storage (primary residence or second home) ... For 250 000 € value including valuables, furniture and
housing, for example it will cost 2300 € per year for a building and content policy.
The insured will finally have to secure his house: security door, alarm system, CCTV ... each insurance company has its standards.
If you want more information, details, or references on our services, simply contact us by phone Monday to Friday from 9h to 19h on +33 (0)1 40 26 05 46 (France) or +44 (0)796 722 3146 (UK), or fill out a contact form by clicking HERE.

Send this article to a friend