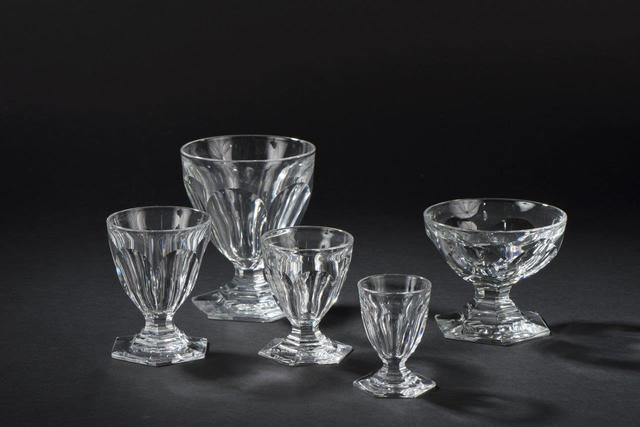 On the 19th June, Sequana auctioneer in collaboration with our company specialized in free valuation and free appraisal Authenticite will auction in Rouen a set of crystal glasses by Baccarat.
BACCARAT
Service de verres en cristal à pans coupés, modèle "Bourbon"
reposant sur une base hexagonale ; il comprend douze coupes à champagne, douze verres à eau, douze verres à vin blanc, douze verres à vin rouge, douze verres à liqueur ; signés du cachet sous la base. Ensemble 60 pièces.
Estimate: 600/800 euros
Save

Send this article to a friend