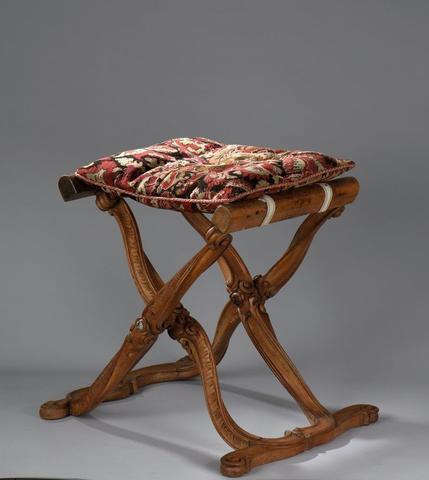 On the 19th June, Sequana auctioneer in collaboration with our company specialized in free valuation and free appraisal Authenticite will auction in Rouen an rare Louis XV style X stool.
Ployant
en bois naturel mouluré et sculpté à décor de feuilles d'acanthe, concrétions et enroulements à piétement en X.
Style Louis XV
H_57cm - L_58 cm - l_52 cm (accidents)
Note : Notre ployant peut être rapproché des ployants exécutés par François et Nicolas Foliot pour le mobilier royal. En effet, depuis Louis XIV, l'étiquette réservée l'usage des ployants en présence du Roi aux duchesses. Des ployants similaires furent également exécutés pour les palais du Duché de Parme. Un ployant très proche est représenté sur un portrait de Louis XV par Carle Van Loo daté de 1751 et conservé au Château de Versailles.
Estimate: 500/700 euros

Send this article to a friend